20 summer egg recipes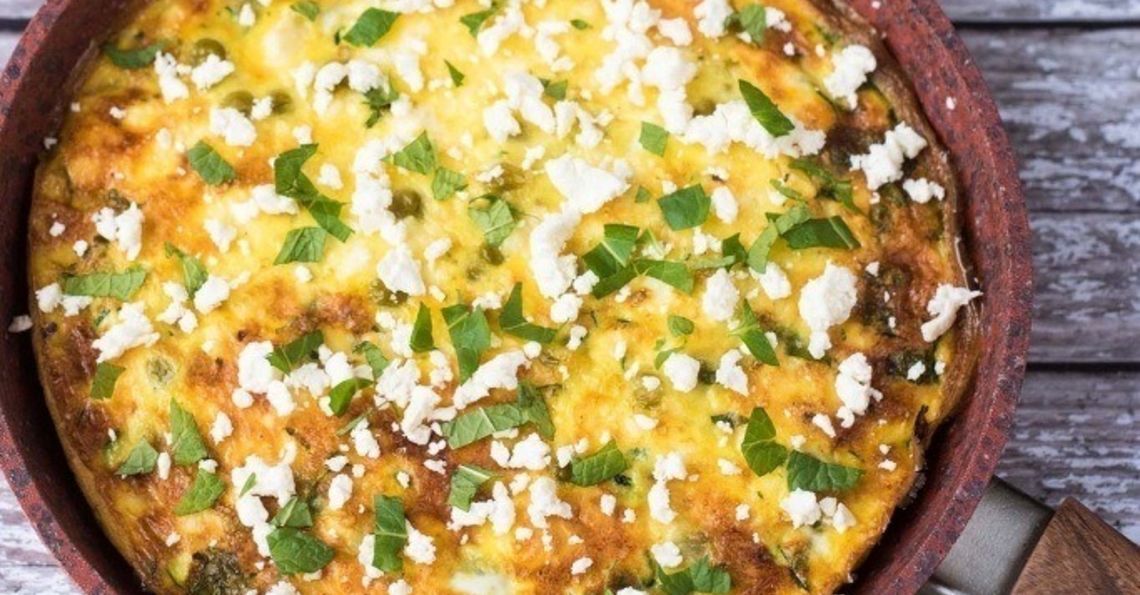 Eggs are the perfect summer time ingredient. They are light, quick to cook, versatile and super healthy too. Think beyond scrambled and poached eggs (both still delicious options) and try some of these incredible summer time egg dishes.
Courgette, Mint & Feta Frittata by Hungry Healthy Happy. This frittata just screams summer with the combination of courgette and mint. It's a great way to use up a glut of courgettes and sneak in some extra vegetables.
Healthy Spinach Rolls by The Fit Blog. These healthy little rolls are packed full of spinach and would be a great option for vegetarians at a picnic.
Guacamole Deviled Eggs by Coffee & Crayons. This is one for the guacamole lovers out there! There is so much more that you can do with guac than add it to tacos and this is a great idea. I bet it would go down well at parties too.
Huevos Rancheros Avocados by Salt & Lavender. A delicious low carb meal that is easily customisable. Avocados are eggs are the perfect match and this is a great way to enjoy them.
Cheesy Potato & Bacon Scotch Eggs by The Flavor Bender. Ever tried making your own scotch eggs? It's super easy and the addition of the cheese and bacon in this is genius!
Vegetable Breakfast Loaf by Divalicious Recipes. Pack all of your favourite breakfast flavours in to one loaf! A great breakfast option on the go.
Maple Bacon Deviled Eggs by Beyond Mere Sustienance. Not convinced about the guacamole devilled eggs? Try this maple and bacon version. Why not make both for your next party!
Pasta Aglio e Olio with Eggs by The Organic Kitchen. Eggs and pasta isn't a combination that people would usually thing of, but it's a great way to add some vegetarian protein to a pasta dish and it's budget friendly too.
Crustless Spinach Quiche by V For Veggie. A low carb quiche alternative that has loads of spinach packed in to it. Cut in to squares for a picnic or a meal on the move.
Deviled Egg Salad Finger Sandwiches by Pinch Me I'm Eating. No afternoon tea is complete without some egg finger sandwiches and these are beautifully presented and delicious too!
Breakfast Egg Quesadillas by Avocado Pesto. Mexian food can be for breakfast too! A little bit of spice for breakfast is good for your metabolism, and your taste buds!
Baked Blueberry French Toast Muffins by Splash Of Flavours. Can't decide between French toast or muffin? Why not make them both! Bursting with blueberries, these would go perfectly with a big cup of coffee.
Zucchini & Parmesan Baked Omelette by The Seasoned Mom. Eggs and courgette (zuchinni) pair together beautifully in this light and flavourful summer dish.
Bacon 'n Egg Pepper Muffins by Garlic & Zest. Using bacon as the base of these little egg muffins is a great idea. They are easily customisable to add in different vegetables that you need to use up too.
Pink Pickled Eggs by The Worktop. A fun party food item, and kids would love to find these in their lunch box too!
Egg Curry by Fun Food and Frolic. Try something a bit different for curry night with this Egg Curry. A flavour packed meal on a budget.
Caprese Frittata with Bacon by A Turtle's Life For Me. All of the flavours from a classic salad, in a frittata.
Rustic Potato & Egg Salad by Ciao Floentina. A classic potato salad with a twist. Add some egg in to your next BBQ classic to make it more filling.
Eggs Baked in Avocado by Hungry Healthy Happy. Love eggs and avocado together? Why not bake the eggs IN the avocado. You can add some extra veggies too.
Eggs Provençal a la Renée by The Good Hearted Woman. Just 15 minutes is all it takes to make this show stopping egg dish. It would make a great starter at a dinner party!