Welcome to egg info
Everything you ever wanted to know about eggs, from egg sizes to double yolkers, we've got all the egg information you need.  And if it's a recipe you want, choose from hundreds of egg recipes to suit all meal occasions, brought to you by British Lion eggs.
British Lion eggs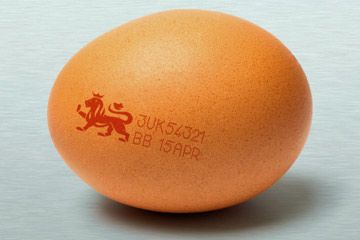 About British Lion eggs
About British Lion eggs and the British Lion mark.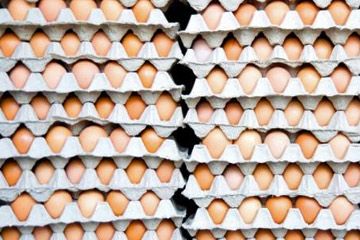 Egg facts and figures
All you need to know about eggs and how they are produced.
Trade: for retail, foodservice, EHOs and catering students
Visit British Lion Eggs TV to watch all Lion B2B video content, covering retail, wholesale, manufacturing, foodservice and EHOs.
About the egg info website
The egg info website is administered by the British Egg Industry Council (BEIC), which was set up in 1986 to be the authoritative organisation of the British egg industry.  BEIC is recognised by Government and Parliament as the representative voice of the UK egg industry. 
Its members are drawn from the 11 major organisations concerned with egg production in the UK covering the egg production supply chain including breeding, hatching, rearing, laying, packing, egg processing and marketing. 
These members include the National Farmers Union, Ulster Farmers Union and NFU Scotland, the British Free Range Egg Producers' Association, the British Egg Products Association, the Pullet Hatcheries Association and Pullet Rearers Association and the Northern Ireland Poultry Breeders and Hatcheries Association and the Scottish Egg Producer Retailers' Association. The BEIC is funded by subscriptions from egg packers and producers who subscribe to the British Lion scheme and represent more than 90% of UK production.
In addition, the BEIC works with major egg organisations across the EU and globally, including COPA/COGECA (the EU organisation for farming producers and cooperatives), EEPTA (the EU organisation for egg packers and traders), EEPA (the EU organisation for egg processors), EUWEP (the umbrella organisation for EEPTA and EEPA) and the International Egg Commission (the global body for egg producers, packers, traders, processors and allied industries).