Welcome to the home of egg recipes
Hundreds of quick, easy recipes to transform the great British egg into delicious meals.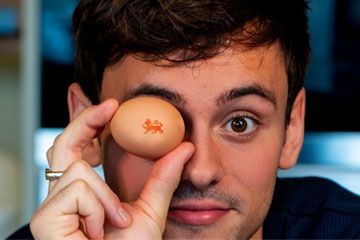 Tom Daley's recipes
Tom's egg recipes to help you get cracking.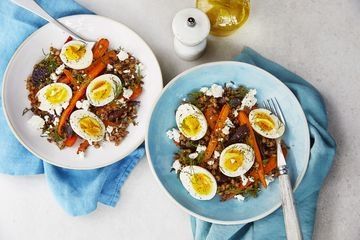 Vegetarian recipes
A wide range of meat free dishes all using eggs as their main ingredient.
Try these eggcellent recipes
About these egg recipes
These egg recipes are brought to you by the British Egg Information Service. Alongside recipe inspiration, the Service educates consumers on the benefits of eating eggs, working with a panel of nutritionists to provide answers to all of your egg-related questions.
Always look for the red British Lion mark on shell and on pack when buying your eggs to ensure they have been produced to the highest standards of food safety.
British Lion eggs are also the only eggs safe for vulnerable groups to eat raw or runny. More than 90% of UK eggs are produced under this scheme, so they are easy to find.
For more information on eggs visit the homepage of egginfo.co.uk or call us on 0207 052 8899.