Click on the images to open the resources documents.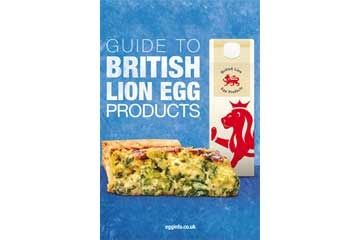 Guide to British Lion Egg Products
A brief guide to the food safety benefits of British Lion Egg Products. The Lion Code of Practice for the Production of Lion Quality Egg Products sets standards that work across all systems of production, protecting eggs from the moment they are laid to the time they are delivered to food manufacturers and foodservice operators. There is no equivalent Code of Practice anywhere in the world.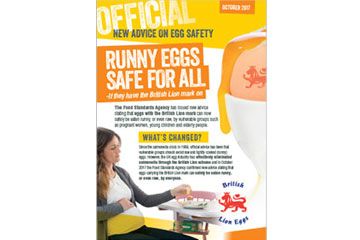 Advice on egg safety for caterers
A two-page leaflet explaining the latest advice on egg safety, including the new advice from the Food Standards Agency confirming that British Lion eggs can now be served runny, or even raw, to vulnerable groups such as babies, pregnant women and elderly people. This leaflet is particularly relevant for caterers operating in the care sector.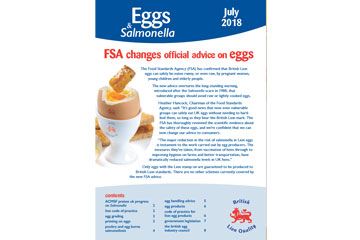 Eggs and Salmonella The Facts
An 8-page leaflet, giving detailed information on the steps the British industry has taken through the Lion scheme, to effectively eradicate salmonella from British eggs. It covers all aspects of the relationship between eggs and salmonella, including detailed current Government legislation, egg grading and handling and how the Lion mark has revolutionised egg food safety in the UK.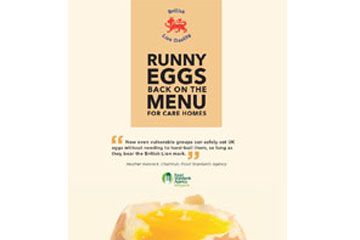 Runny eggs back on the menu for care homes
This 8-page A4 leaflet gives detailed advice for care home managers, advisors and chefs on the new Food Standards Agency egg safety advice, egg handling tips and nutrition in later life. It also includes recipes to suit older people and advice on catering for conditions such as undernutrition, dementia and dysphagia.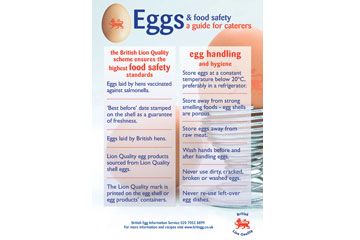 Eggs & food safety - a guide for caterers:
Our double-sided leaflet contains useful information for kitchen managers, including key information on British Lion Quality eggs, egg handling best practice essential food hygiene guidelines to follow. The leaflet folds out into a poster that can be displayed in the kitchen with easy-to-understand and essential due diligence information on eggs for all kitchen staff.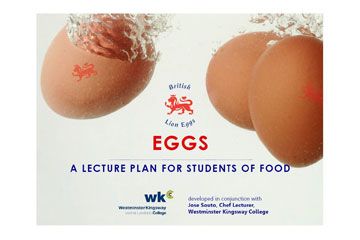 Eggs. A lecture plan for students of food
Our resource is designed for catering colleges and includes detailed information that will provide the basis for a lecture on important aspects of eggs for the caterer, including food safety and cooking methods.
For a powerpoint copy please contact:
[email protected]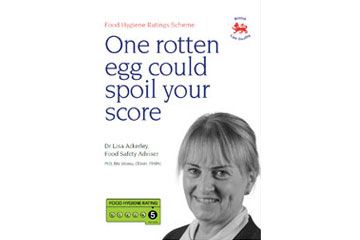 Food Hygiene Rating Scheme - one rotten egg could spoil your score
In this white paper Dr Lisa Ackerley, Food Safety Adviser, explains how the use of British Lion eggs can support a high Food Hygiene Rating and why poor practices relating to egg hygiene could cause a business to receive a lower rating.