How to make scrambled eggs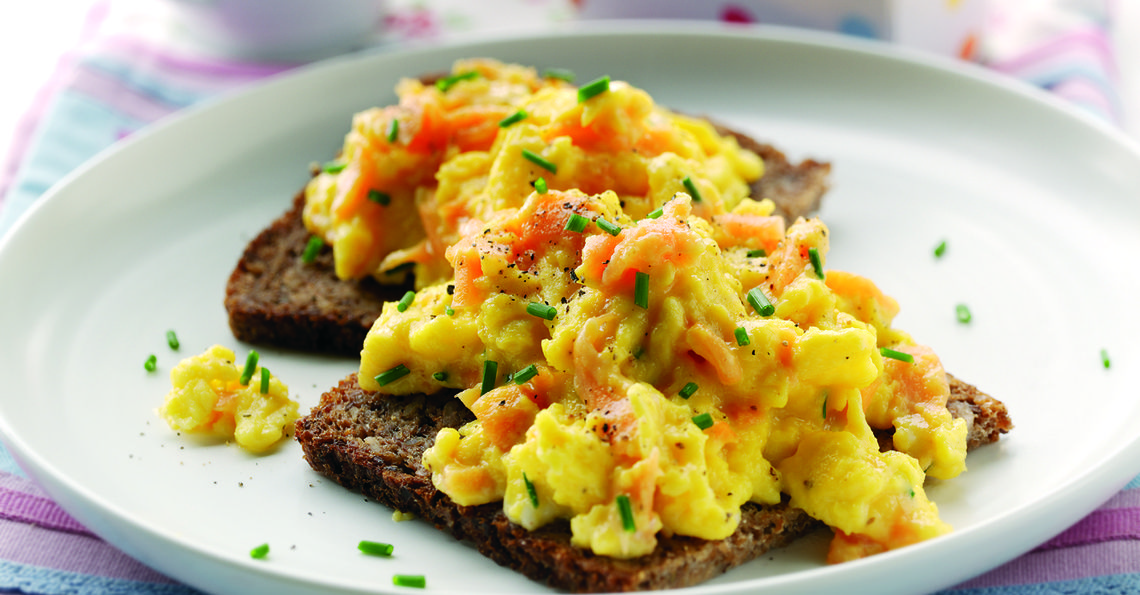 Serves: 1
Prep: 1 mins
Cook: 5 mins
It's easy to make amazing scrambled eggs in as little as five minutes with only a handful of ingredients. 
The question: How to make scrambled eggs?
The quick answer: Beat the eggs and add milk. Place the egg mixture into a pan, with a knob of butter. Stir for one to two minutes over a medium heat. 
Read on for our guide to perfect, fluffy scrambled eggs in a pan.
Ingredients
2 large British Lion eggs
Pinch of salt and pepper
2 tbsp milk (optional)
Knob of butter
Slice of buttered toast to serve (optional)
Method
Beat the eggs together with salt and pepper. Add 2 tbsp of milk to the eggs.
Melt a knob of butter in a non-stick pan over a medium heat. When sizzling, add the egg mixture and stir with a wooden spoon.
Continue to stir the eggs for 1-2 minutes, scraping the egg off the base of the pan as it sets.
When most of the egg has set, remove the pan from the heat and continue to stir for 30 seconds until fully scrambled.
Nutritional information, per serving:

| Calories | Carbs | Protein | Fat | Saturates | Salt |
| --- | --- | --- | --- | --- | --- |
| 244 | 1.5g | 16.2g | 19.6g | 8.5g | 1.1g |
Click on the stars to rate this recipe: