Creamy scramble with salmon on rye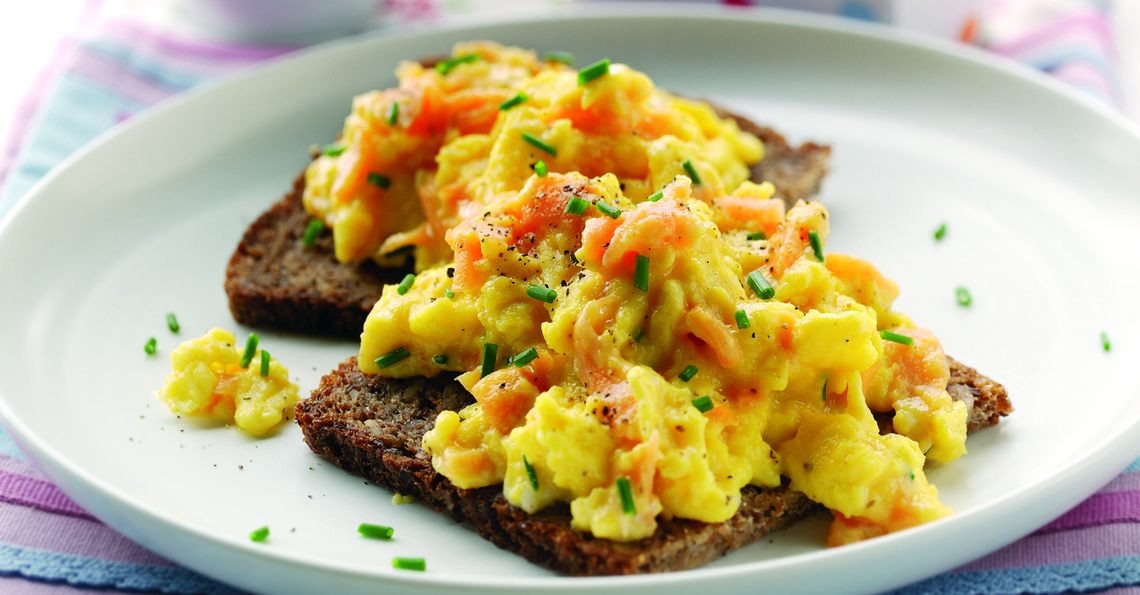 Serves: 4
Prep: 2 mins
Cook: 3 mins
Creamy scramble with salmon on rye
Ingredients
8 large British Lion eggs
60ml/4tbsp milk
salt and freshly ground black pepper
15g/1/2oz butter
100g/4oz smoked salmon, shredded
30ml/2tbsp chopped fresh chives
4 slices rye bread
Method
Beat the eggs and milk together with a little salt and plenty of ground black pepper. Melt the butter in non-stick pan and when it is foaming, pour in the egg mixture. Cook gently over a low heat, stirring until the egg has thickened and is almost scrambled.
Stir the salmon into the eggs and continue to cook until the eggs are cooked to your liking. The slower you cook scrambled eggs the creamier they become.
Cut the rye bread in half and place on four plates. Top with the scrambled eggs and a sprinkling of chives, then serve straight away.
Click on the stars to rate this recipe: