Egg custard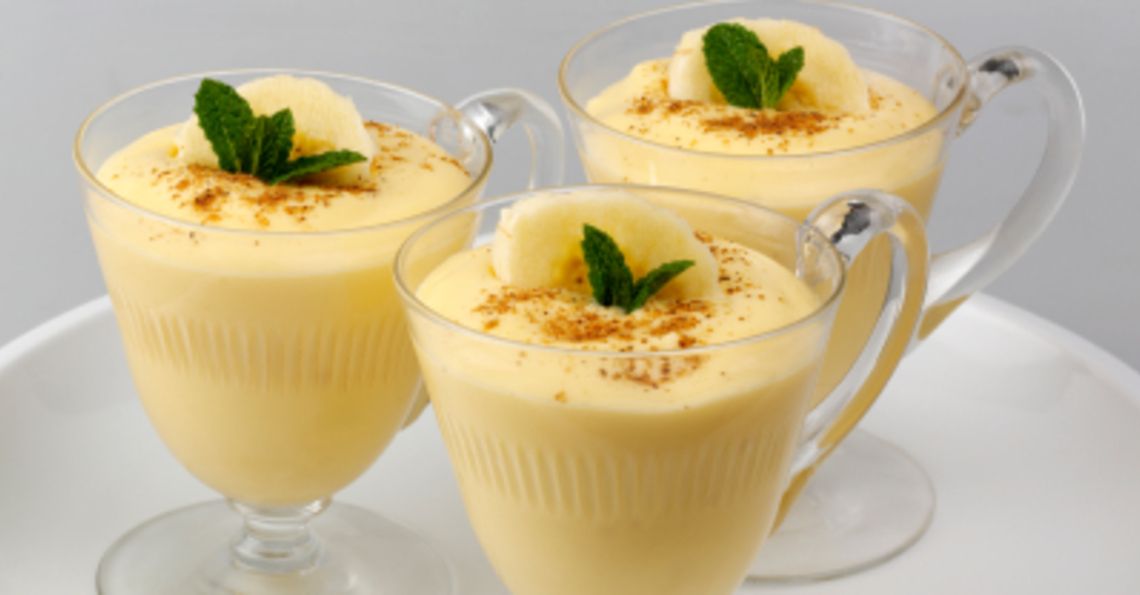 Serves: 4
Prep: 5 mins
Cook: 5 mins
Egg custard can be served on its own or to accompany a hot dessert such as apple pie.
Ingredients
300ml (1/2 pint) milk
300ml (1/2 pint) single cream
4 large British Lion egg yolks
4 tablespoons caster sugar
1/2 teaspoon vanilla essence
Method
Put the milk and cream in medium heavy-based pan and slowly bring to the boil. In a large bowl, beat the egg yolks, sugar and vanilla together until creamy.
Pour the hot milk and cream on to the egg yolks and stir well. Rinse out the saucepan. Strain through a nylon sieve back into the saucepan.
Place the pan on the lowest heat and cook, stirring constantly, until the custard thickens enough to coat the back of a spoon and has the consistency of single cream. Pour into a warm jug and serve with hot puddings.
Click on the stars to rate this recipe: