Air fryer scrambled eggs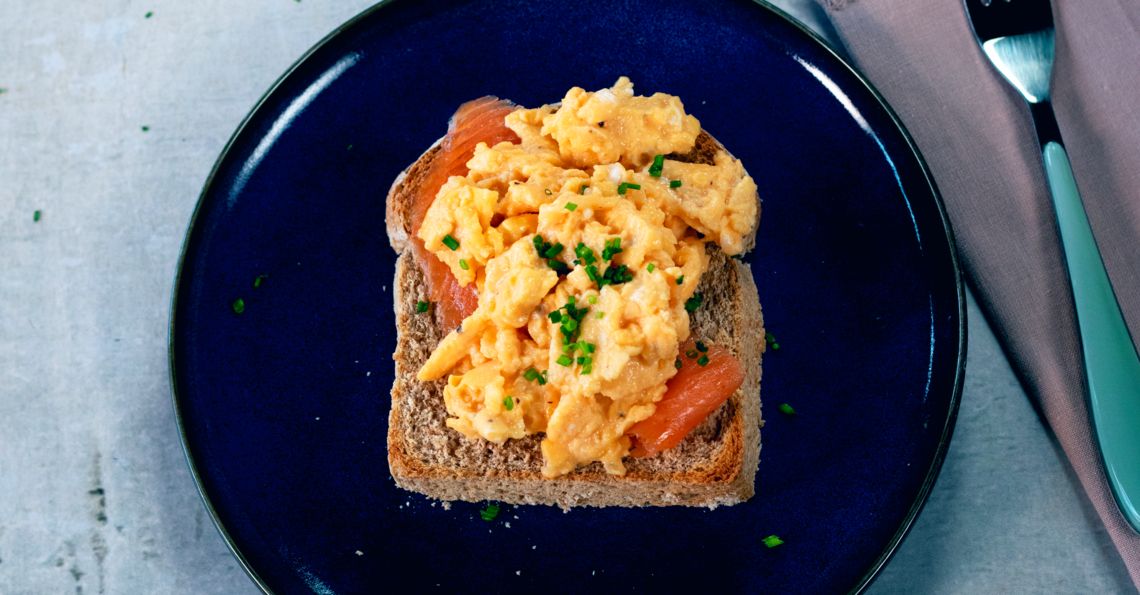 Air fryers, known for their versatility in the kitchen, have proven to be a valuable tool for preparing scrambled eggs. The combination of convenience and consistency provided by these appliances makes them an excellent choice for this classic dish.
Ingredients
2 British Lion eggs
Salt, pepper, and chives to season
Method
Crack 2 British Lion eggs into a medium bowl
Whisk the eggs with 2 tbsp of milk and a pinch of salt and pepper
Transfer to a heatproof bowl
Cook at 180c for 3 minutes
Gently beat and pop the mixture back in for 3 minutes
Cooks tips
To make air fryer scrambled eggs on toast, gather the ingredients:
Bread of choice
Smoked salmon
Serve the air fryer-cooked scrambled eggs air on toast with smoked salmon and chopped chives.
See more air fryer egg recipes.
Click on the stars to rate this recipe: