Christmas dessert recipes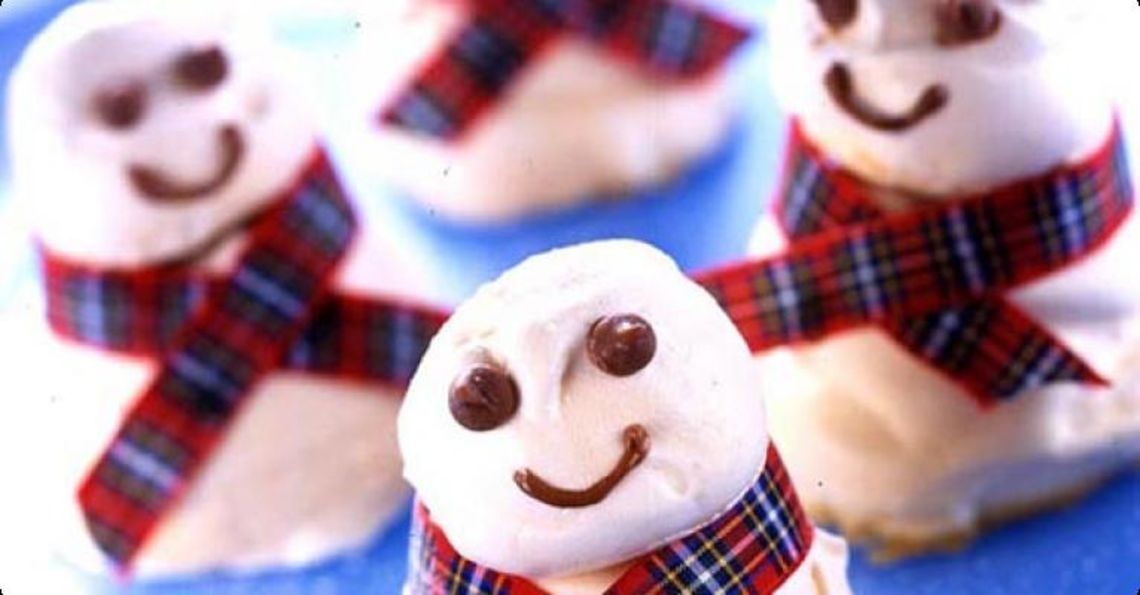 So here we are again! Christmas is just around the corner and with it comes all of the usual festive things that we look forward to. From all the lights in the streets down to cosy pub fireplaces, there's a certain something about this time of year that demands some treats along the way.
No Christmas would be complete without delicious food, so to celebrate the festive season we have hand-picked some lovely Christmas dessert recipes to give your sweet-tooth a tasty gift.
So let's start with these adorable Christmas Meringue Snowmen. Guaranteed to be a hit on any dinner table, these little festive fellows are as sweet as they are light and only need eggs, caster sugar and some chocolate drops to put together. This is a perfect activity to do with your kids and is a great way to get them involved in the kitchen and be creative. Ready in an hour with a little prep beforehand, these snowmen are mouth-melting, cute and a whole lot of fun!
Who doesn't love a muffin? These sweet treats combine that tartness of raspberry with the distinct and festive taste of cinnamon for a warm and delicious Christmas treat that is dynamite when had with a cup of tea. Why not cook up a whole bunch and take them to work with you - your colleagues will love you and guarantee you a good secret Santa gift.
Want something with a little more oomph? Well, this chocolate mousse with a dash of brandy is the decadent dessert for you. Rich, deep, full of flavour and warming, this is perfect for enjoying after a hearty meal in a cosy Christmas living room. Ready in just 15 minutes, this dessert looks as good as it tastes. We recommend making it on the day and popping it in the fridge to get a perfect indulgent Christmas treat.
Were the shops out of cake or did you suddenly realise you don't have a centrepiece dessert for your Christmas table? Well, no worries because if you still have a few hours before everyone arrives you can pull it off thanks to this last minute Christmas cake recipe. It has everything a seasonal cake should with dried fruits, cherries, cinnamon, almonds, a couple of eggs and a touch of rum or brandy to round it all off. Totally tasty and ready in just two hours - your guests will never guess!
Cherry and chocolate often go hand in hand to result in an indulgent and rich taste with this roulade being no exception. Light and fluffy and ready in just over half an hour, feel free to add a dash of brandy to give it that extra cosy edge and serve in elegant slices to round off Christmas supper in style. If cherries aren't your thing, substitute with raspberries, strawberries or any other of your favourite fruits.
Of course that's not all! If you're still looking for that special something for Christmas, take a look around our dessert recipes section!