Eggs, asparagus & salmon stack with a pesto drizzle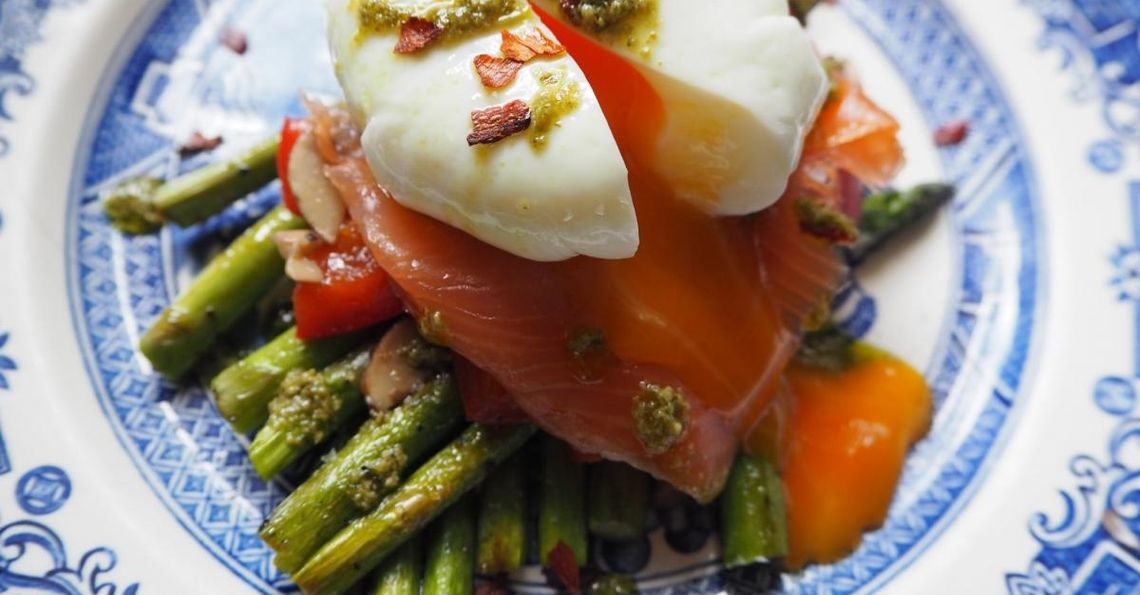 The perfect protein stack ideal for breakfast, lunch or dinner. A delicious combination of asparagus, smoked salmon, peppers, mushrooms and a runny poached egg.
Ingredients
1 British Lion egg
Smoked salmon - half a small pack
Half a red pepper 
2 mushrooms
Coconut oil 
Pesto- 1 teaspoon, lemon juice and olive oil  
Olive oil - 1 teaspoon 
Asparagus - half a pack 
Method
Sauté the mushrooms and peppers in a pan for 10 minutes with a little coconut oil.
Pan fry the asparagus on a high heat for five minutes until tender.
Whilst the asparagus are cooking, poach an egg in boiling water for three minutes for a runny yoke.
Assemble the asparagus on a plate, layer on the mushroom and peppers, add the smoked salmon and finish with the poached egg.
Drizzle on the pesto dressing and a few chilli flakes for an extra kick. 
Enjoy x