How to jazz up your scrambled egg!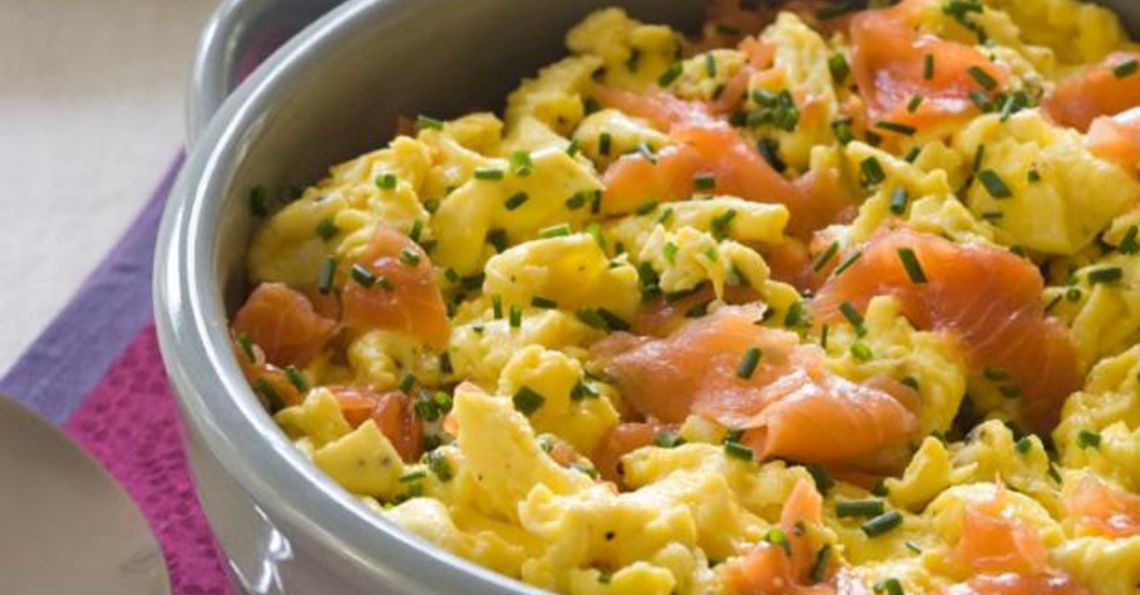 As a firm breakfast and brunch favourite, scrambled egg sometimes needs a little bit of jazzing up to keep our taste buds interested. As I was growing up my Dad would always make it with a little bit of milk and butter, and even though that tastes great, I now want scrambled egg to be more of a meal rather than just a quick fix at breakfast time, so these are my favourite ways to vary things and to keep my tummy happy.
Coconut fried onions and chilli flakes - This is my healthier take on caramelised onions, so rather than adding white sugar to the pan to caramelise the onions, try frying them in coconut oil and then adding coconut sugar. They taste so yummy! Once cooked, pop it onto some toast and sprinkle with a few chilli flakes.
Smoked salmon - This is a nice simple one. Rather than have your smoked salmon on the plate next to your eggs, try chopping the salmon into small pieces and mix it into the scrambled egg just before serving. This way the flavours really mix nicely, giving you a much stronger taste.
Feta & sun blush tomatoes - This one is my favourite to have for lunch on top of toasted rye bread. Chop your feta and tomatoes and stir them into the scrambled egg just as it's nearly cooked. This way it'll warm the feta slightly making it extra tasty.
Kale & mozzarella - Fry the kale in coconut oil first to soften it slightly, then whisk your eggs up and add them to the pan with a few mozzarella chunks, scrambling it all up as you go.
Crispy bacon - Just like the smoked salmon, this is so simple. Grill your bacon first and make it nice and crispy. Crush it into small pieces and mix into the scrambled egg as it's cooking.
So that's just the egg, but what about putting it on a different base to what you usually have, or having no toasty breaded base at all! I usually have mine on rye bread but what about having it in a whole meal baguette with some tomatoes or maybe having it on a bed of spinach or even on top of a baked sweet potato. Give something new a try!