Huevos Rancheros Recipe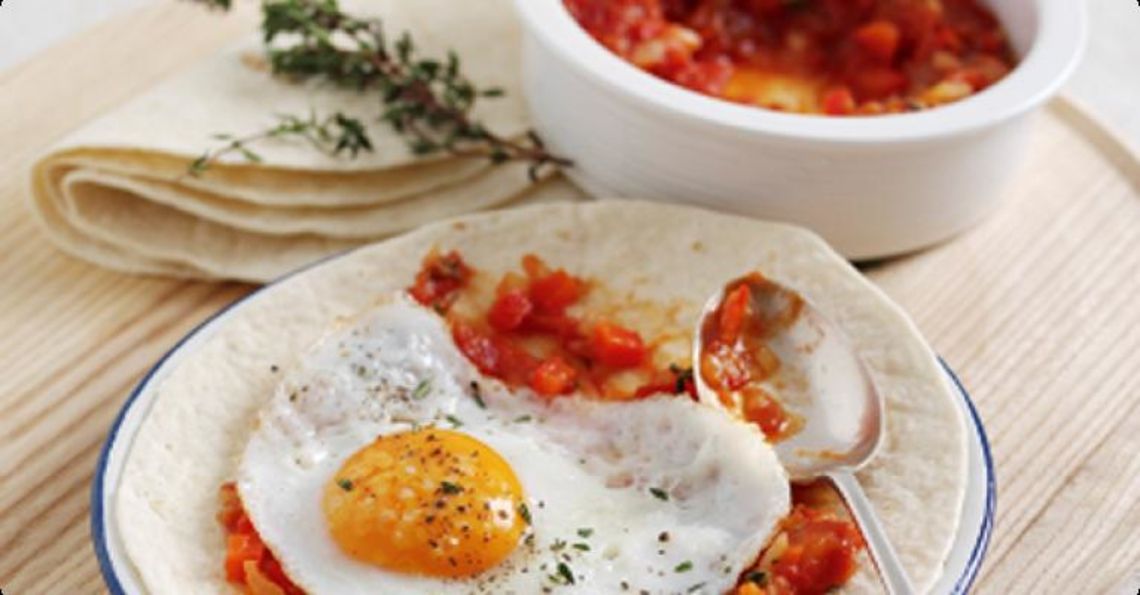 Mexico is a colourful place with many world-famous food specialities. One of the most popular breakfast dishes is called Heuvos Rancheros, and is typically served as a large-mid-morning snack for large families.
It's a really interesting dish that combines a lot of ingredients for a really hearty and nutritious meal that is packed with protein thanks to the eggs, cheese and avocados, meaning it'll keep you full and happy all the way through to lunchtime. Sounds good right? Well, here's how you can make your own:   What you need (serves 6)
6 small round pitta breads
6 large Lion Quality eggs
oil for frying
100g / 4oz grated cheese
2 ripe avocados, peeled, stoned and cut into slices,
dipped in a little lemon juice
  To make the sauce:
397g can tomatoes, drained and chopped
1 onion, peeled and finely chopped
30ml / 2 tbsp vegetable oil
10ml / 2 tsp chilli sauce (season to taste)
salt and pepper
  Got em! Now what?
To make the sauce, fry the onion in the oil until soft, then add the tomatoes,
Chilli and salt to taste. Simmer until fairly thick.
Warm the pitta bread under the grill.
Fry the eggs gently.
Place one egg on each pitta bread, spoon round some sauce and garnish with
Slices of avocado and grated cheese.
Serve hot with tortilla chips.
And there you have it; Heuvos Rancheros.  Muy Beuno! Stay tuned for some more world recipes coming soon! If you liked this, then you should try your hand at this Spanish Omelette with Sausages, or Dean Edward's brilliant Chili Cheese and Jalapeno Omelette.