Imperfect Matter: My Favourite Brunch Dishes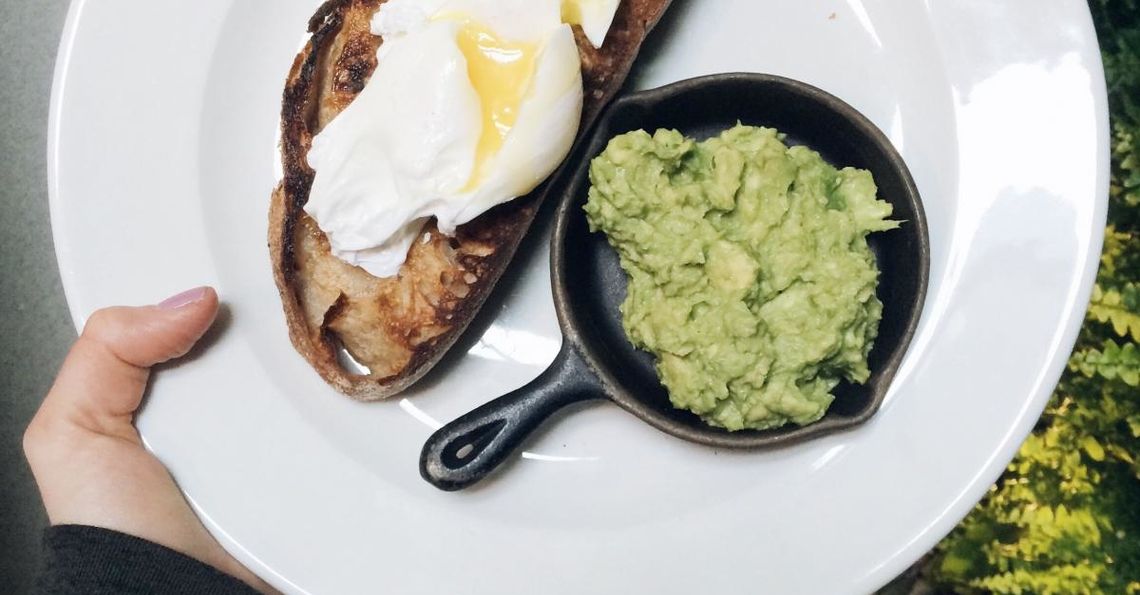 Brunch has become a much more popular meal in the UK over recent years. When I went to New York back in 2008 we sat down for a leisurely Sunday brunch at 12:30pm, surrounded by a restaurant full of people doing the same thing. Over the last few years I feel like the UK has caught up with the trend.
Now with the world of social media and sharing photos of our meals, everyone seems to love the idea of making their egg-based brunch look award-winning to capture that perfect shot for Instagram… I should know, I'm one of those people!
Breakfast food is by far my favourite. Breakfast, brunch, lunch, dinner, summer or winter I can always go for a plate of eggs cooked up in various ways. Here are my favourite brunch dishes that are simple enough for you to make at home.
1. Smashed chilli & lime avocado with poached eggs on rye
This sounds fancy, but other than boiling some eggs and pressing down the toasted, this brunch comes a close second for ease and speed… that's as long as you know how to poach an egg. If you're not sure, fry your eggs in coconut oil to lay over the smashed avocado, which this taste equally as great. The lime and chilli flakes are a tasty little addition to the avocado to give it that extra special quality. Serve it on toasted rye bread and voila!
2. Huevos rancheros
I once went to a restaurant and had something along these lines for brunch and it was so delicious. Prior to that I was always a little unsure about having something more 'dinner-like' for brunch, but these spicy Mexican baked eggs are perfect. To make huevos rancheros you just need a big frying pan, maybe even a wok to throw all of your spices and mix into. I use chopped tinned tomatoes, red peppers, garlic, red chillies, bay leaves and onion. Get it all simmering and then crack your eggs into little gaps make in the pan. If you fancy going all out, then serve in tortilla wraps add a little bit of cheddar cheese on top. 
3. Asparagus & egg
You've seen it as a starter on a fancy restaurant menu, but have you thought about having it for brunch? Possibly not. Another nice and simple dish that tastes so great. Poach or soft boil your eggs, throw some toast in the toaster, steam your asparagus and put it all together. Why not take after those fancy restaurants and add a little parmesan to serve.
4. Rainbow omelette
Another one of my favourite brunches and a great way to get lots of different veggies into one meal… although if you're anything like me, you'll add WAY too much veg and will end up with an omelette big enough to serve a family of 10! I usually use yellow, red and orange bell pepper, tomatoes, red onion and kale to give it lots of colour and flavour.
5. Egg & Soldiers with a twist
My mum and I have been eating this for breakfast and brunch since I was very young. Dad would stand over the pan boiling the eggs, whilst mum and I toasted some bread and smothered it with marmite… yes, marmite! I know a lot of people will be turning their nose up at this, but for the marmite lovers out there, if you haven't had it with eggs on toast, then you're missing out. And just to push the boat out a little further, you could always grate some cheese on top!
If after reading this you're now craving something eggy and delicious, head over to Imperfect Matter (www.imperfectmatter.com/category/recipes/) to see the recipes I've created for British Lion Eggs