Kale and Mushroom Hash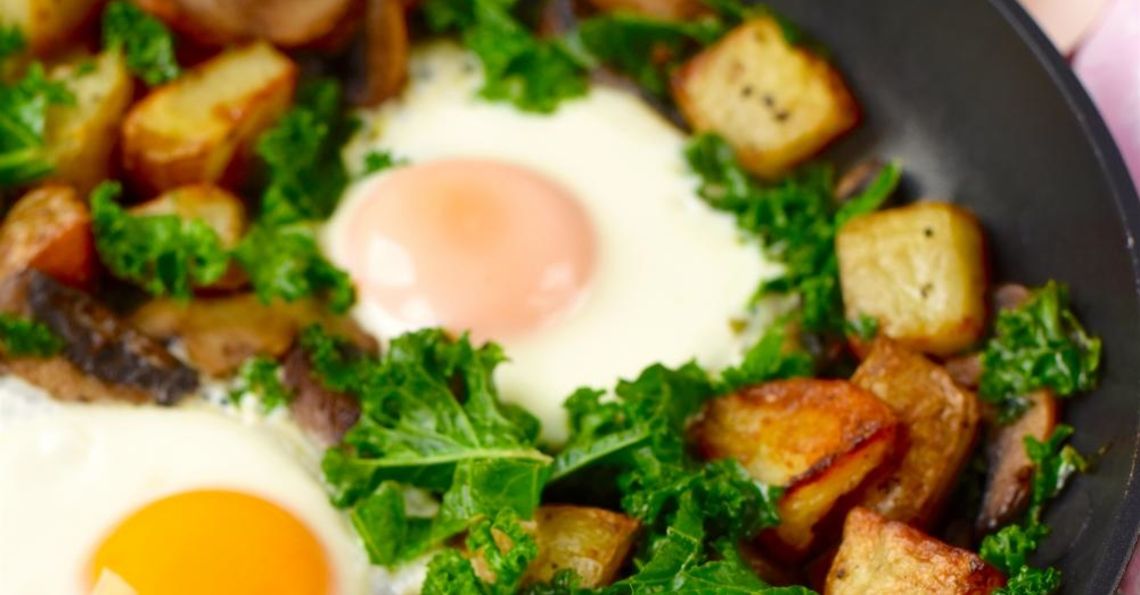 Whilst weekday breakfast needs to be quick and easy, at the weekend when there is a bit of extra time, take the time to make breakfast that little more special. This comforting and filling hash is a real crowd pleaser and perfect for making when you have guests for breakfast/brunch.
The runny yolks from the eggs provide the perfect sauce for these crispy potatoes and adding the mushrooms and kale is a great way to get a head start on your 5-a-day.
Ingredients
1 large potato, cut into 1.5cm chunks
2 eggs
6 mini portobello mushrooms, sliced
2 handfuls curly kale, chopped
2 tbsp oil
salt and pepper

Method
Mix the potato chunks, 1 tbsp oil, salt and pepper in a bowl. Spread over a baking tray and bake for 25 minutes at 180°C.
Fry the mushrooms and kale in the remaining oil for 2 minutes.
Add the potatoes to the pan and fry for a further 2 minutes.
Make two wells in the mushroom, potato and kale mix. Crack the eggs into the wells and fry until the eggs are cooked.