A Mummy Too's poached egg galettes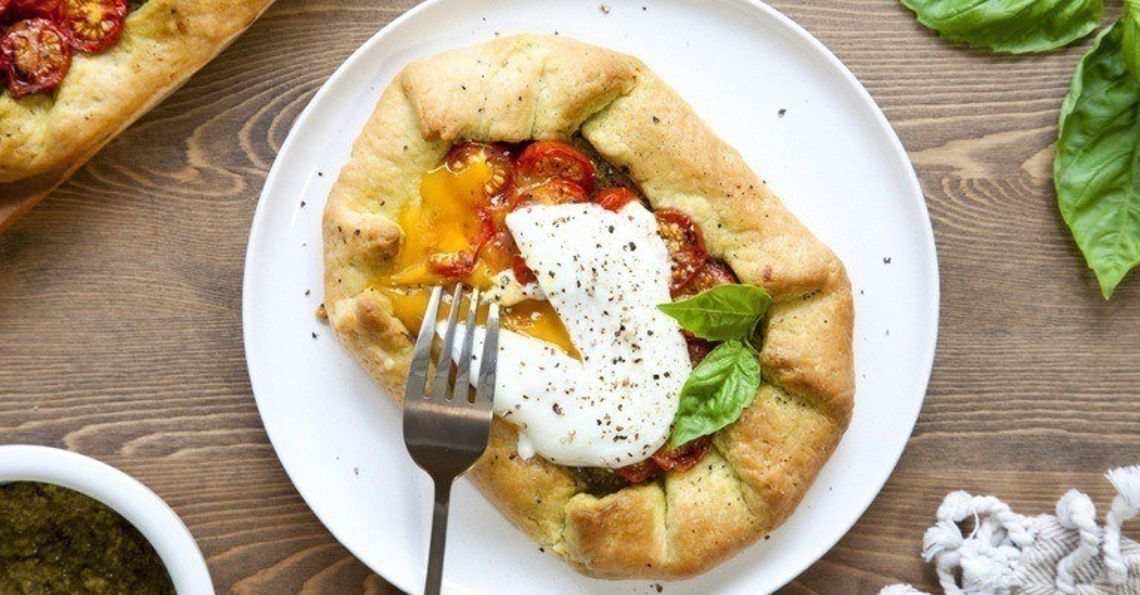 These pretty galettes are so simple to make, in just a few minutes you'll have shortcrust pastry tart filled with green pesto and cherry tomatoes, topped with a perfectly poached egg.
Serves 2
Ingredients
1 pack ready rolled shortcrust pastry
1 small jar green pesto
1 small box cherry tomatoes
2 British Lion eggs
Olive oil
Salt and pepper
Instructions
Preheat the oven to 180C
Unroll the puff pastry and cut in half.
Add half the pesto to the centre of each pastry piece.
Trim off the corners of the pastry to create an oval-like shape.
Spread the pesto to about 3/4 inch shy of the edges.
Fold in the edges about an inch at a time, over lapping each subsequent fold.
Fill the open part of each pastry with halved cherry tomatoes, piled high.
Season with salt, pepper and a good drizzle of olive oil.
Bake for approximately 30 minutes until golden.
Meanwhile, poach two eggs (aim to leave the yolk runny).
Remove the galettes from the oven, serve on to plates, top with the eggs and season with plenty of pepper.
Enjoy!