Recipe Highlight - Dean Edward's Cheat's Kedregree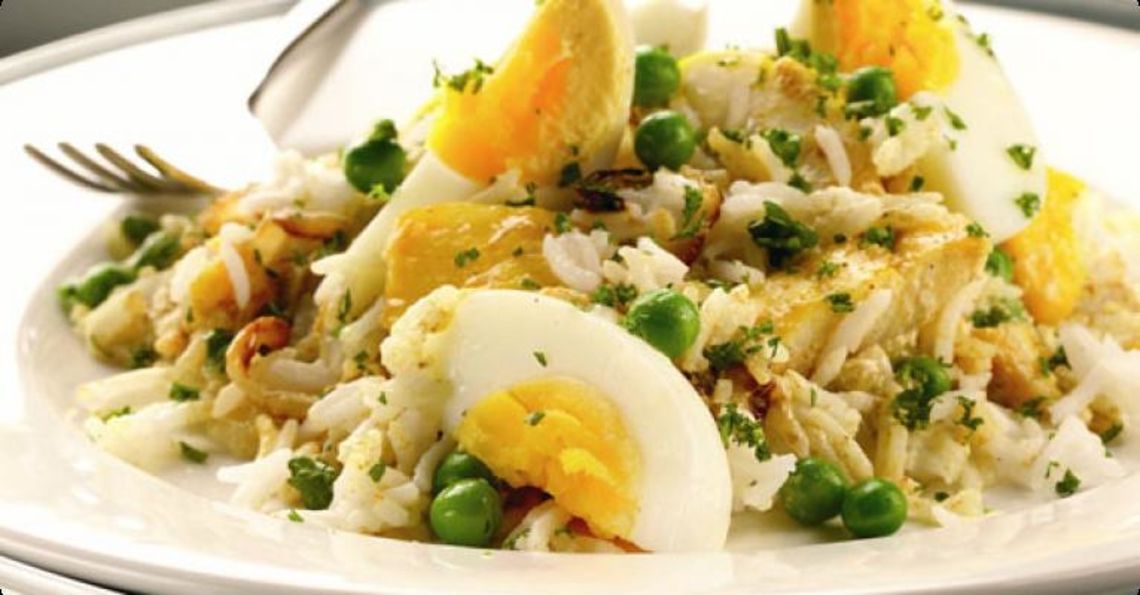 Here's a really simple but very tasty recipe you can prepare in less than half an hour - this is Dean Edward's Cheat's Kedgeree. Traditionally, Kedgerees are thought to have originated in India, but after crossing the ocean by way of returning British colonialists, it became a popular breakfast dish in Europe. Since then, it has become a handy meal for any time of day and is perfect for using up leftovers in a nutritious and tasty way.  
This dish contains a great combinations of flavours that work beautifully together including garlic, ginger, mustard, turmeric, chillis and more. With both fish and eggs, this dish is a real nutritional powerhouse and after you've mastered Dean's recipe, experiment with some other ingredients that take your fancy and create your own ideal dish. For full methodology and ingredients, visit the recipe page.