Recipe Highlight - Dean Edward's Chilli Cheese and Jalapeno Omelette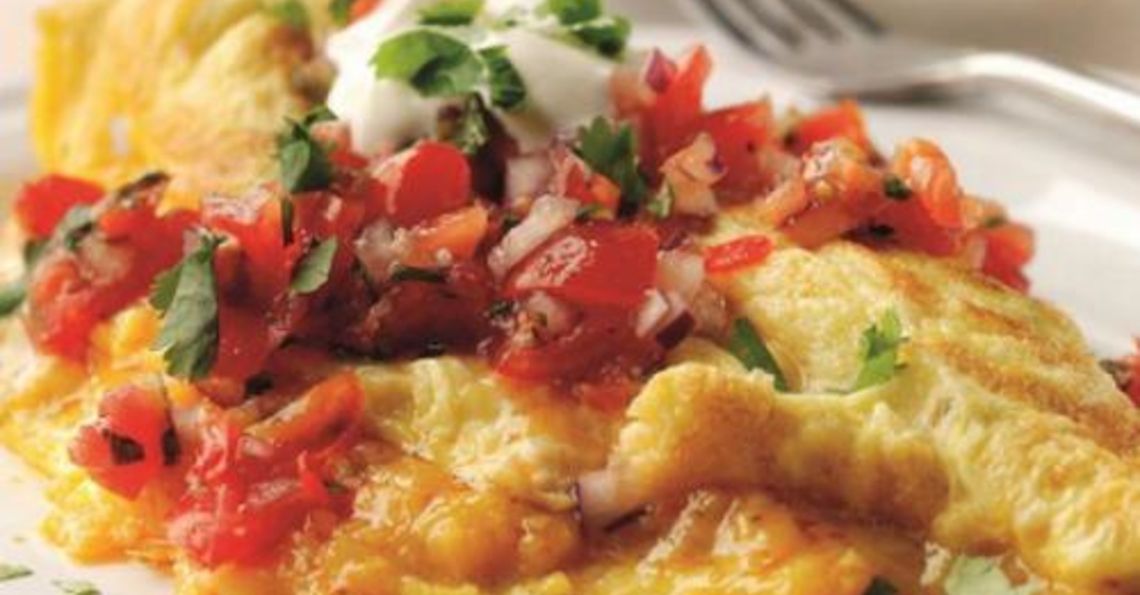 The best thing about omelettes is how many different things you can do with them. With so many combinations of ingredients, you will never be short of meal ideas when there's eggs and a pan involved. If you're looking for an omelette recipe that has a bit of extra kick, why not give this Chilli Cheese and Jalapeno Omelette a go.
As demonstrated by TV Chef Dean Edwards, this recipe is deceptively simple and is a real taste sensation once ready. For starters, make yourself a fresh salsa using cherry tomatoes, red onion and a touch of chilli to give it the heat. Rustle up your omelette with some spicy Mexican chilli cheese (using a non-stick pan!) and once ready, fold it up and you're ready to plate up. Serve the omelette up with your fresh salsa and a dollop of sour cream, and you're ready to eat! We think this one's a real winner, so give it a go and let us know how you get on.
Check out our Videos section for more great recipes from Dean Edwards and other TV chefs.