Amaretto cranberry sour cocktail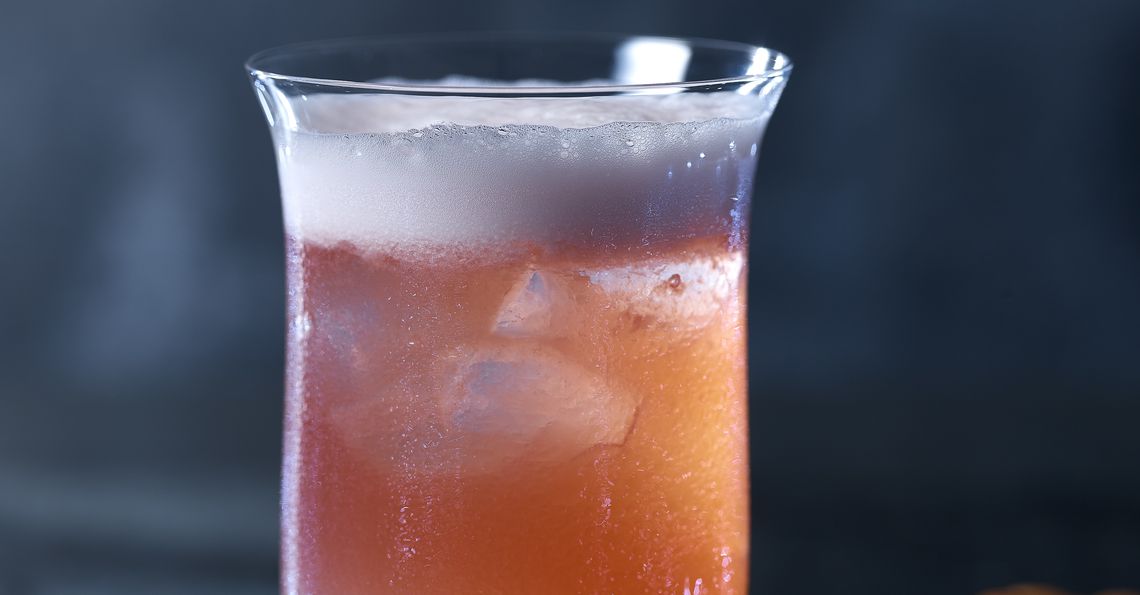 Ingredients
4 x 25ml shots amaretto
2 x 25ml shots cranberry cordial (undiluted)
Juice 1 small lemon (about 2 tbsp)
Ice
Orange, fresh or dried cranberries (to garnish)
1 medium British Lion egg white
Method
1.    Pour amaretto, cordial, lemon juice and British Lion egg white into a cocktail shaker. Add a few handfuls of ice and shake for 20 seconds.  
2.    Strain into two small glasses filled with cubed or crushed ice, shaking out the creamy foam. 
3.    Garnish with orange and cranberries and serve.
 
Cooks tips
For a non-alcoholic version: omit amaretto and replace with 2x 25ml shots almond syrup and 4 x 25ml shots fresh orange juice
Click on the stars to rate this recipe: