Annabel Karmel's baby's first omelette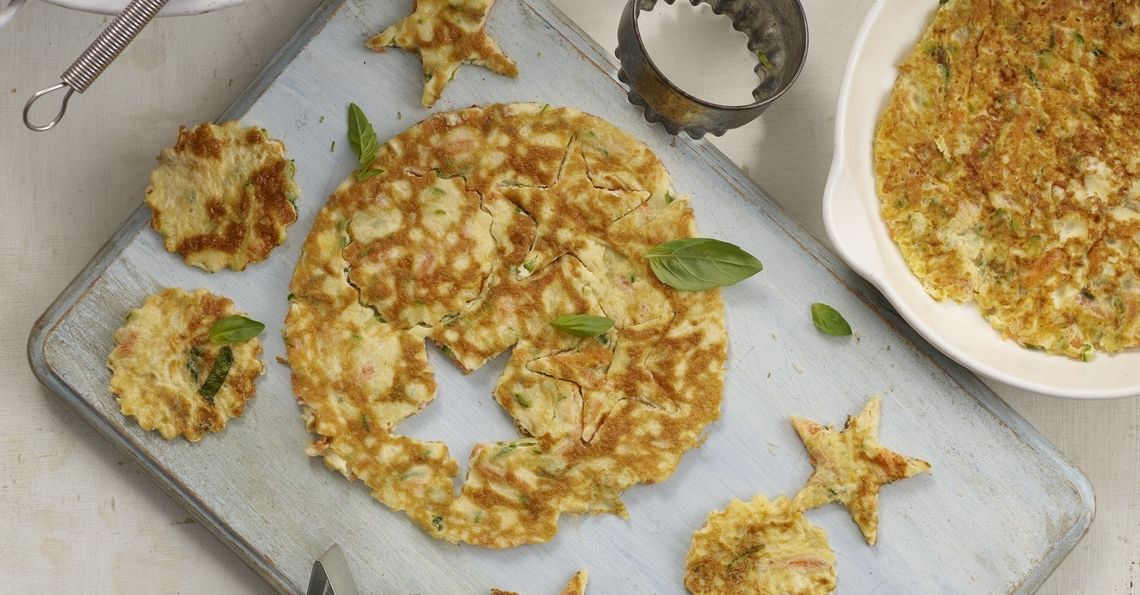 Serves: 1
Prep: 5 mins
Cook: 3 mins
A delicious omelette for babies and easy for them to hold themselves, this recipe is also packed full of nutrition. The egg provides high quality protein, vitamins and minerals and the peas, carrot and courgettes provide some new tastes as well as some extra nutrients including fibre and vitamin C.
Suitable from six months.
Ingredients
1 medium British Lion egg
1 tablespoon milk
1 basil leaf, chopped
10g courgette, grated
10g carrot, peeled and grated
10g cooked peas
5g mature Cheddar cheese, grated
2 teaspoons sunflower oil
a small knob of butter
Method
Crack the egg into a small mixing bowl and add the milk, basil, vegetables and cheese. Beat together until well mixed.
Heat a small 20-23cm non-stick frying pan until hot.
Add the oil and butter and coat the base of the pan. When the butter is foaming, add the mixture and swirl around the pan.
Heat for 1 ½ – 2 minutes until the base has set. Carefully turn over and cook on the other side for 30 seconds so that the egg is lightly cooked but not completely set.
Place on a board and stamp out fun shapes using small cutters. Arrange on a plate and serve.
The Food Standards Agency (FSA) has changed its advice on eggs, confirming they are now safe to be eaten runny, and even raw, by vulnerable groups including infants, children and pregnant women as long as they are British Lion.
Click on the stars to rate this recipe: