Annabel Karmel's cookie animals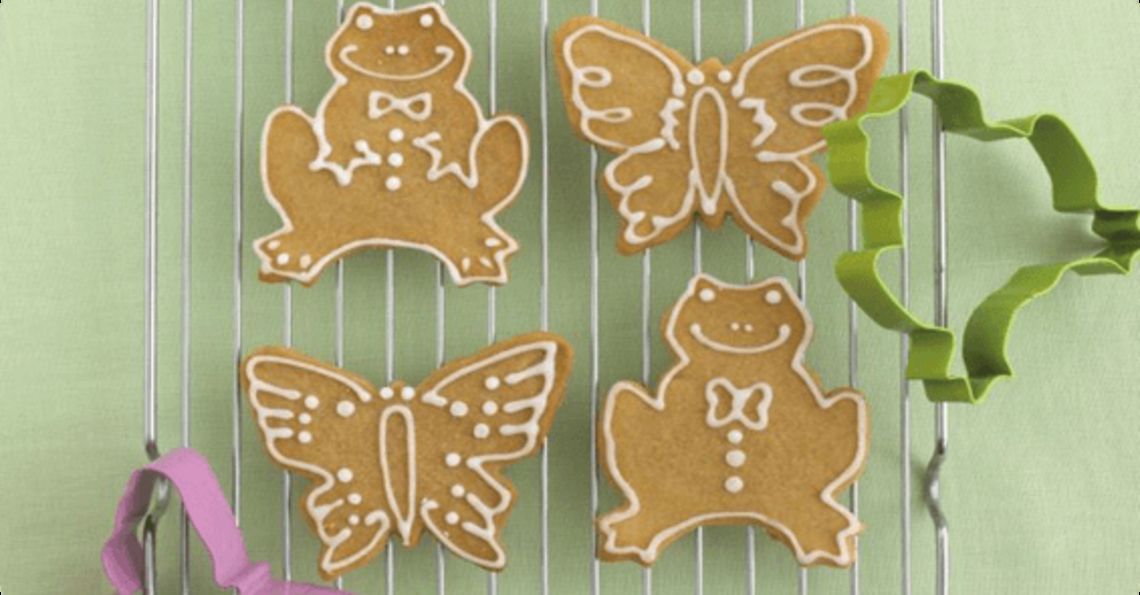 Serves: 6
Prep: 60 mins
Cook: 12 mins
Even children as young as three can have fun rolling out dough and cutting out novelty shapes using cookie cutters.
Ingredients
100g butter
175g soft brown sugar
1 large British Lion egg
4 tbsp golden syrup
350g plain flour, plus extra for rolling
1 tsp bicarbonate of soda
2 tsp ground ginger
1/2 tsp salt
Method
Preheat the oven to 180 C / 350 F / Gas Mark 4. Mix the flour, bicarbonate of soda, ginger and salt in a bowl. Rub in the butter until the mixture resembles fine breadcrumbs and then stir in the sugar. Beat together the egg and golden syrup and mix into the flour mixture to make a smooth dough, kneading lightly with your hands.  Form into a ball, wrap in cling film and put in the fridge for about 30 minutes to firm up. 
Roll out on a floured work surface to a thickness of about 3 mm. Start in the centre of the dough and roll evenly outwards. Cut into shapes using animal cookie cutters from the outside edges of the dough into the centre, cutting as close together as possible. Re-roll the trimmings until all the dough is used up.
Place on baking sheets lined with baking paper and bake for about 8 minutes. Allow to cool then transfer to a wire rack to cool completely.
Decorate using a tube of white writing icing.
Click on the stars to rate this recipe: