Annabel Karmel's dip dip chickpea and carrot pancakes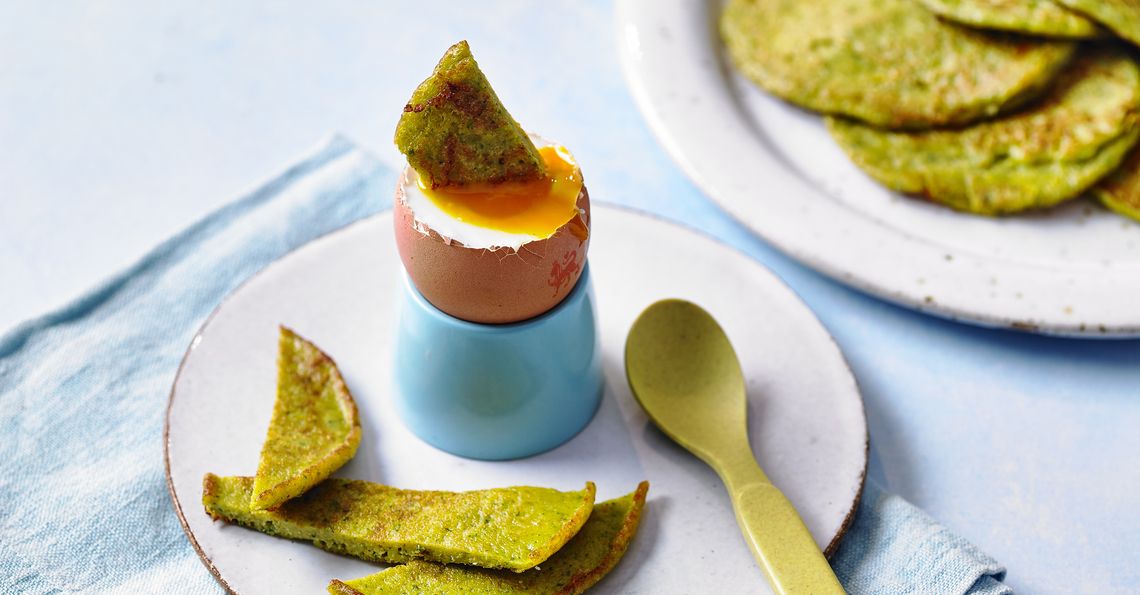 Serves: 2
Prep: 5 mins
Cook: 25 mins
How do you like your eggs in the morning?  Served nice and runny with these super pancakes please!  The perfect way to power-up your family's day. The pancakes also freeze well once cooked which makes them a super quick serve in the week. Simply slice into strips and dip away!
Ingredients
30g chickpeas
30g carrot, peeled and grated
2 tbsp basil, chopped
20g Parmesan cheese, grated
30g self-raising flour
50ml milk
3 large British Lion eggs
1 tbsp sunflower oil
Method
Put the chickpeas into a processor and whiz until finely chopped.
Add the carrot, basil, parmesan, flour, milk and egg. Whiz again until smooth and pour into a bowl.
Heat the oil in a frying pan. Add heaped spoonfuls of the mixture and fry for 2-3 minutes each side. You will make about 6 small pancakes. Set aside.
Bring a pan of water up to the boil. Add the eggs and boil rapidly for 3-4 minutes so that they are cooked but runny.
Remove, place in egg cups and carefully slice the tops off. Slice the pancakes into strips and serve next to the eggs for dunking. and dip in.
Click on the stars to rate this recipe: