Annabel Karmel's egg, cheese and tomato boats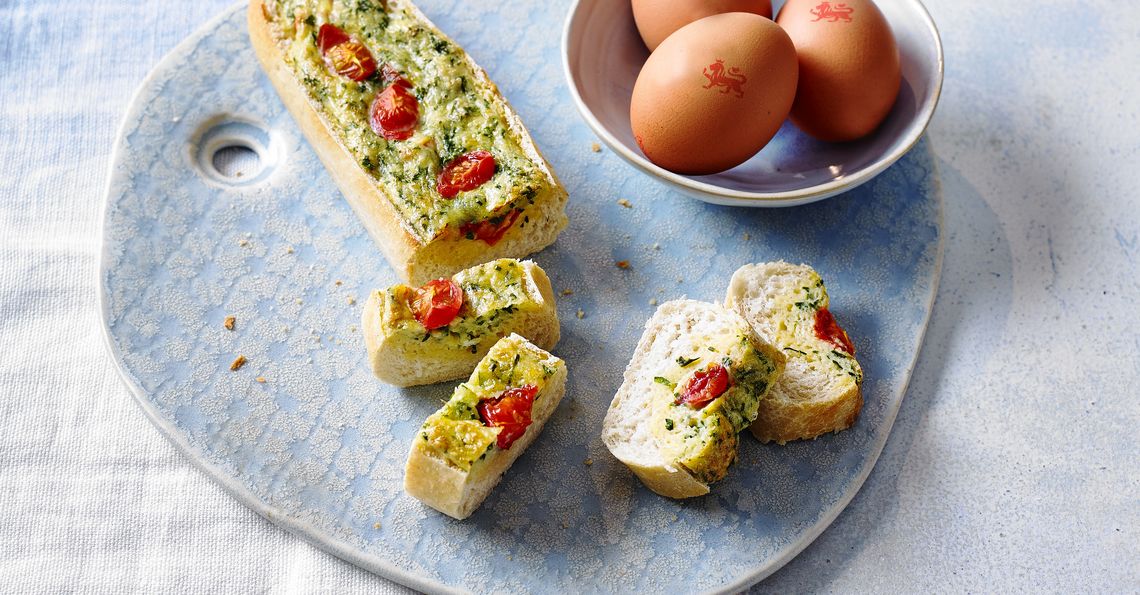 Serves: 2
Prep: 10 mins
Cook: 20 mins
Ingredients
1 part-baked baguette
1 large British Lion egg
25g Parmesan cheese, grated
3 cherry tomatoes, chopped into quarters
1 tsp chives, finely chopped
1 tbsp basil, finely chopped
Method
Preheat the oven 180˚C Fan / 400˚ F / Gas 6.
Using a bread knife, cut out a rectangular trench about 4cm wide and 3cm deep down the length of the baguette. Enure you keep both ends of the bread intact to hold the filling.
Remove the cut-out bread to create a boat-like vessel (reserve bread for another use).
Place the baguette on a lined baking sheet and scatter half of the tomatoes at the base of the trench.
Whisk together the eggs, Parmesan cheese, chives and basil and pour the mixture evenly into the boat. Top with the remaining tomatoes.
Bake for 18- 20 minutes until the egg mixture is set and the bread is lightly golden.
Cut onto slices and let your shipmates tuck in.
Click on the stars to rate this recipe: