Annabel Karmel's egg fried rice with chicken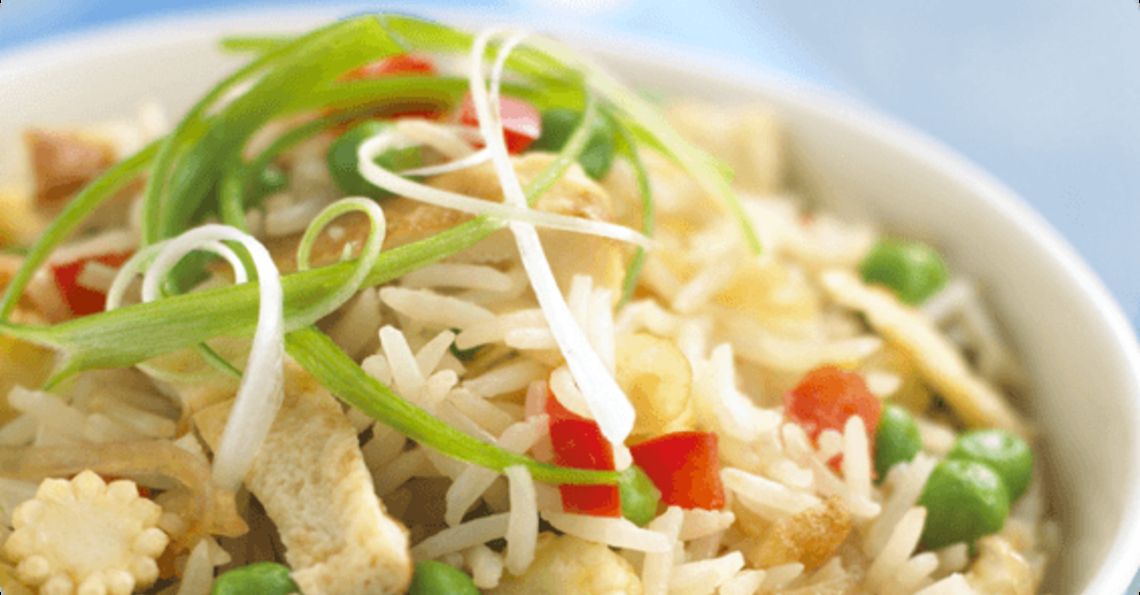 Serves: 4
Prep: 25 mins
Cook: 15 mins
Young cooks will love this recipe for egg fried rice with chicken and sweetcorn. 
Ingredients
200g long grain rice
2 tbsp sunflower oil
4 British Lion eggs
1 tsp soy sauce
1 tbsp water
2 shallots, sliced
1 chicken breast, cubed
Half red pepper, deseeded and diced
75g baby sweetcorn, sliced
1 clove garlic, crushed
100g frozen peas
2 tbsp soy sauce
1 tbsp caster sugar
2 tsp lemon juice
Method
Cook the rice according to the packet instructions, drain and leave to cool.
Heat 1 tbsp oil a fairly large frying pan, mix the eggs together with the soy sauce and water and season lightly. Make an omelette by pouring the mixture into the pan and then swirl around the base and cook for 2 to 3 minutes until you get a thin omelette.  Turn out onto a board and cut into thin strips. Set aside.
Heat the remaining oil in the pan. Add the shallots and cook for 5 minutes. Add the garlic, peppers and corn and fry for 2 minutes. Add the chicken and fry for 3 minutes. Add the rice, peas, soy sauce and sprinkle over the sugar.
Add the strips of egg to the rice. Season  to taste and add the lemon juice. Toss together, heat through  and serve.
Click on the stars to rate this recipe: