Annabel Karmel's egg wraps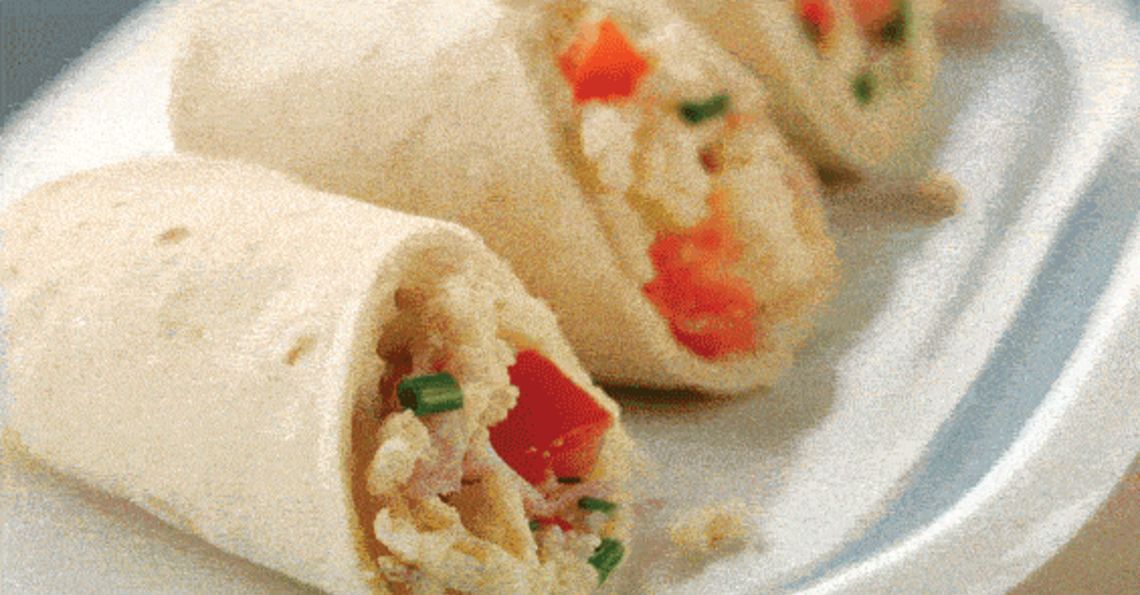 Serves: 1
Prep: 5 mins
Cook: 5 mins
It's a wrap! Annabel Karmel offers a great quick recipe that the kids will love.
Ingredients
1 large tortilla
A knob of butter
2 medium British Lion Quality eggs, beaten
1 tbsp semi-skimmed milk
1 tbsp chives, chopped
1 tomato, deseeded and diced
1 slice ham, chopped
Method
Mix the egg and milk together in a small bowl.
Warm the tortilla in the microwave for 30 seconds.
Melt the butter in a small frying pan and add the egg mixture, gently stirring until scrambled.
Add the chives, tomato, ham and seasoning to the pan, then remove from the heat.
Spoon the mixture along one side of the wrap. Roll up to make a tube and slice into four child-sized pieces.
Click on the stars to rate this recipe: