Annabel Karmel's little chick scrambled egg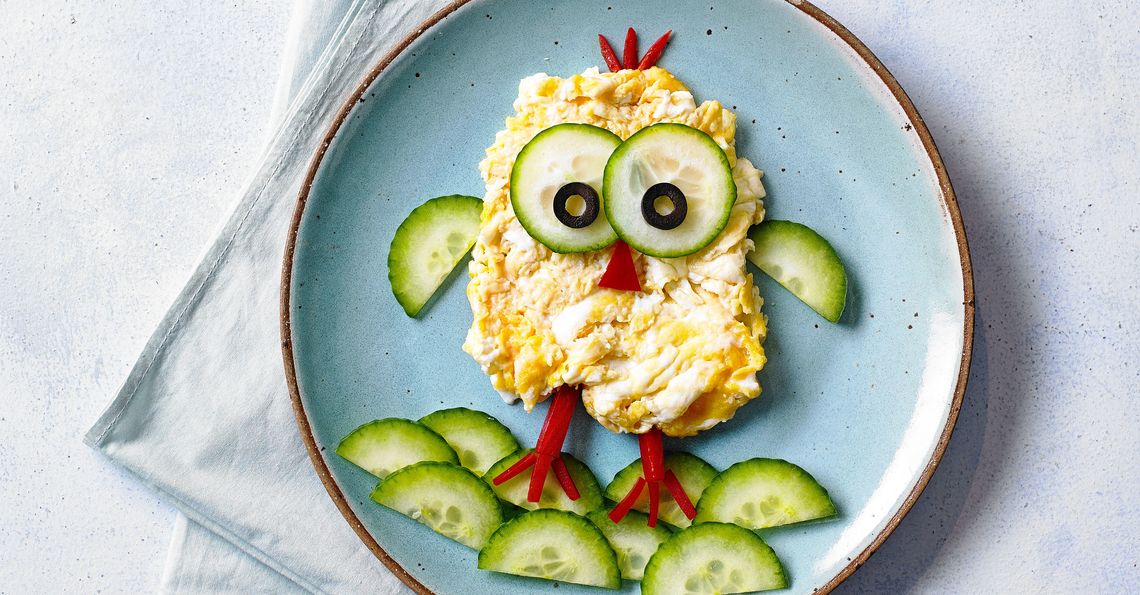 Serves: 1
Prep: 5 mins
Cook: 5 mins
We're going on an egg hunt…So why not fuel your little chicks on this simple scrambled showstopper that's also packed full of nutrients, with the eggs providing high quality protein, vitamins and minerals? Little ones eat with their eyes, so this is the perfect, easy-to-prep recipe to set imaginations running wild this spring. Suitable from around 12 months.
Ingredients
Small knob of butter
2 medium British Lion eggs, lightly beaten
8 slices of cucumber, cut in half
½ red pepper, de-seeded – use to cut out the crown, beak and feet
1 olive, 2 thin slices
Method
Beat the eggs in a small bowl. Add the butter and microwave on high for 30 seconds.
Remove and stir, then cook for a further 20 seconds.
Remove and scramble the lightly cooked eggs with a fork.
Spoon onto a plate to make the body of the chick.
Add the sliced cucumber for the eyes, wings and grass
Add the olive eyeballs and red pepper shapes for the crown, beak and feet. Serve.
Click on the stars to rate this recipe: