Annabel Karmel's scrambled egg and tomato salsa wrap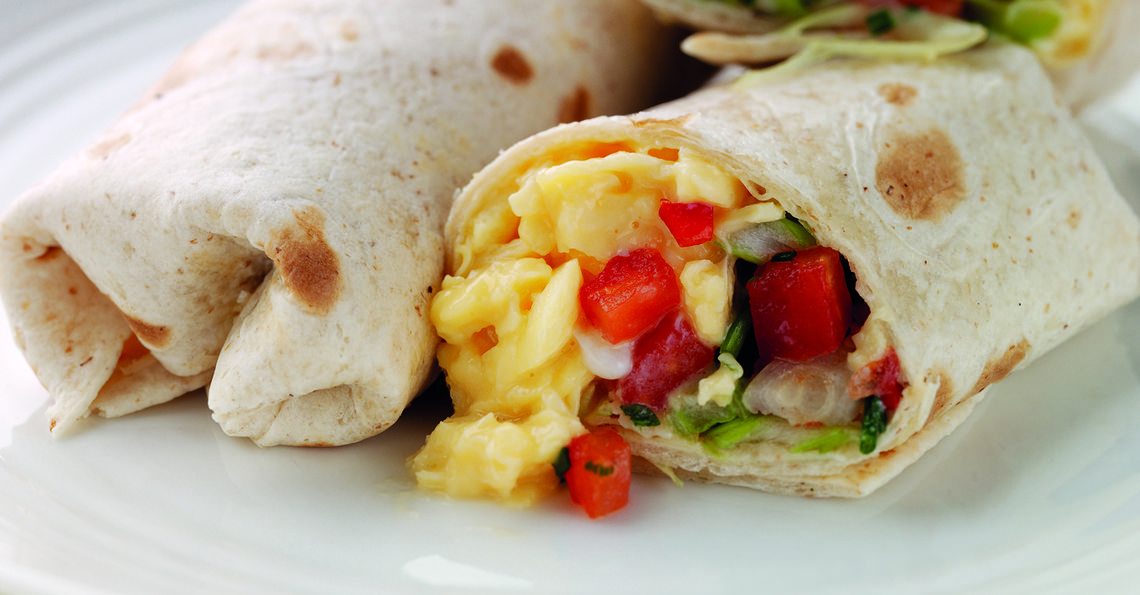 Serves: 2
Prep: 5 mins
Cook: 10 mins
Makes a delicious quick meal, fun to cook with the kids. 
Ingredients
For the tomato salsa:
1 tsp olive oil
2 large tomatoes, deseeded and diced
6 spring onions, thinly sliced
Half small red chilli, diced
1 tsp caster sugar
Juice of half a lime
Half tsp balsamic vinegar
1 tbsp chives, thinly sliced
Salt and pepper
For the scrambled eggs:
A knob of butter
4 British Lion eggs
3 tbsp milk
2 small tortilla wraps
25g Parmesan cheese, finely grated
Method
To make the salsa, mix all of the ingredients together in a bowl. Season well and chill whilst you make the scrambled eggs.
Beat the eggs with the milk and season. Melt the butter in a small frying pan. Add the egg mixture to the pan. Stir over the heat until the eggs are scrambled to your liking. Remove from the heat.
Warm the wraps in the microwave or in a dry frying pan. Put one wrap on a board. Spoon half of the eggs along one side. Top with the salsa and a sprinkle of cheese. Fold in the sides, then roll up and slice in half.  Repeat with the remaining wrap.
Click on the stars to rate this recipe: