Annabel Karmel's stuffed boiled mice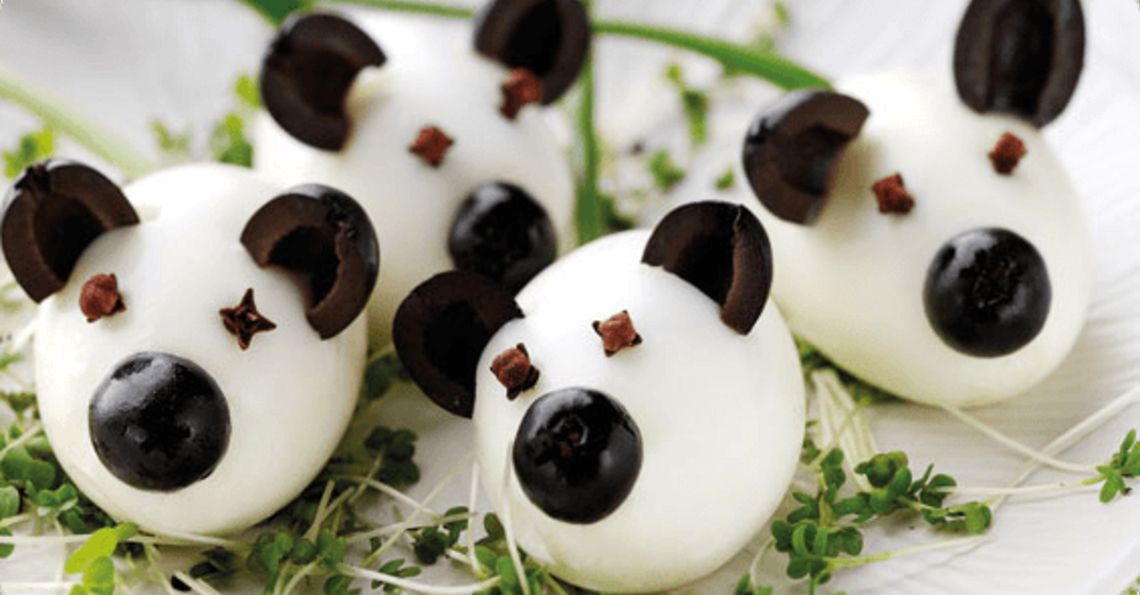 Serves: 2
Prep: 5 mins
Cook: 15 mins
A fun recipe to make with the kids, developed by children's food expert Annabel Karmel. Click here to watch Annabel make this recipe.
Ingredients
4 British Lion eggs
2 tbsp light mayonnaise
3 tbsp chives, snipped
Quarter tsp curry powder
To decorate:
Spring onions
Black olives
Whole cloves (optional – olives work well too!)
Salad cress
Method
Put the eggs in a pan. Cover with cold water. Bring up to the boil, boil for 10 minutes, drain and run under cold water until cold. Peel (you can use a teaspoon for this)
Slice a thin layer off one side of the egg. Using a teaspoon, scoop out the yolk, finely chop the yolk and removed slice of egg and place in a bowl.  Repeat with the remaining eggs.  Add mayonnaise, chives, curry powder and season to taste. Spoon back into the eggs to fill the hollow. Place on a plate, cut side down.
Stick a halved olive on the front of the egg to make a nose. We have used cloves to make the eyes, but you could also use black olive pieces or any other ingredient you like. Use slices of olives to make the ears. Make a hole at the back of the mouse and place a length of spring onion into it to make the tail.
Garnish with salad cress
Young cook's tip: Get creative and decorate the boiled eggs to create other animals. Pandas, cows and cats are just some ideas. If you are using cloves, remove before eating.
Click on the stars to rate this recipe: