Annabel Karmel's super scrambled eggs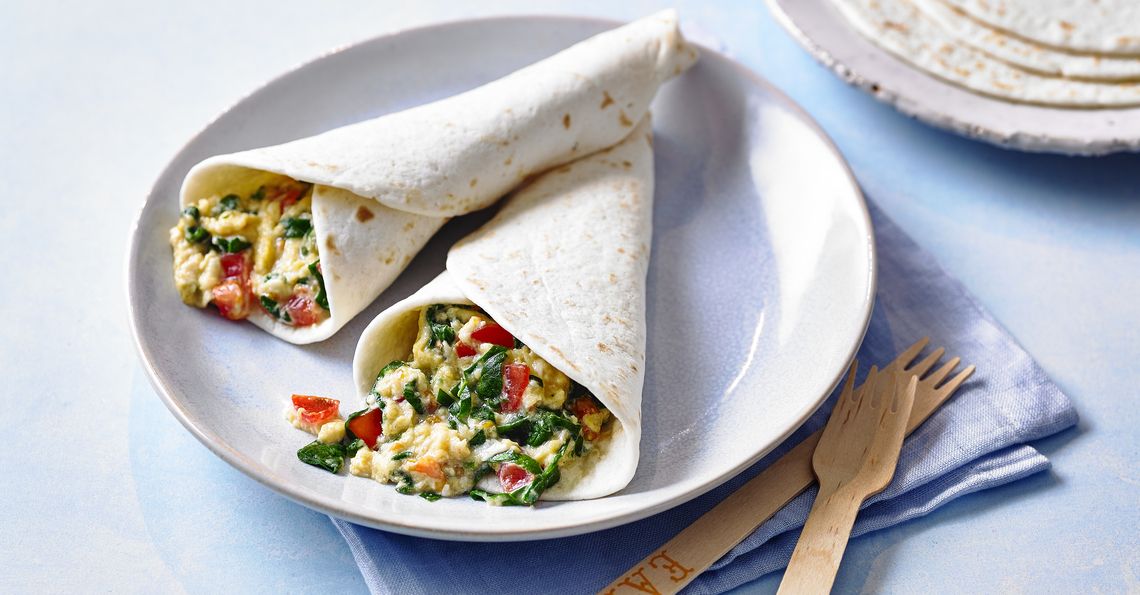 Serves: 2
Prep: 5 mins
Cook: 5 mins
This spinach and scrambled egg tortilla wrap is packed full of protein, vitamins and minerals and is the perfect way to get toddlers and grown-ups scrambling to the table.
Suitable from around 12 months.
Ingredients
25g baby spinach, chopped
Knob of butter
2 medium British Lion eggs
1 tbsp milk
4 cherry tomatoes, diced
2 mini flour tortilla wraps
Method
Warm the tortillas in the microwave for 20 seconds on high.
Roughly chop the spinach and dice the tomatoes.
Melt the butter in a small frying pan. Add the chopped spinach and cook for 30 seconds until wilted
Beat the eggs with the milk and add to the frying pan. Stir over the heat until scrambled.
Stir in the tomatoes and cook for 1-2 minutes.
Spoon the scrambled egg along one side of the wrap. Roll-up to make a cone and serve.
Click on the stars to rate this recipe: