Avocado and cauliflower scrambled eggs for baby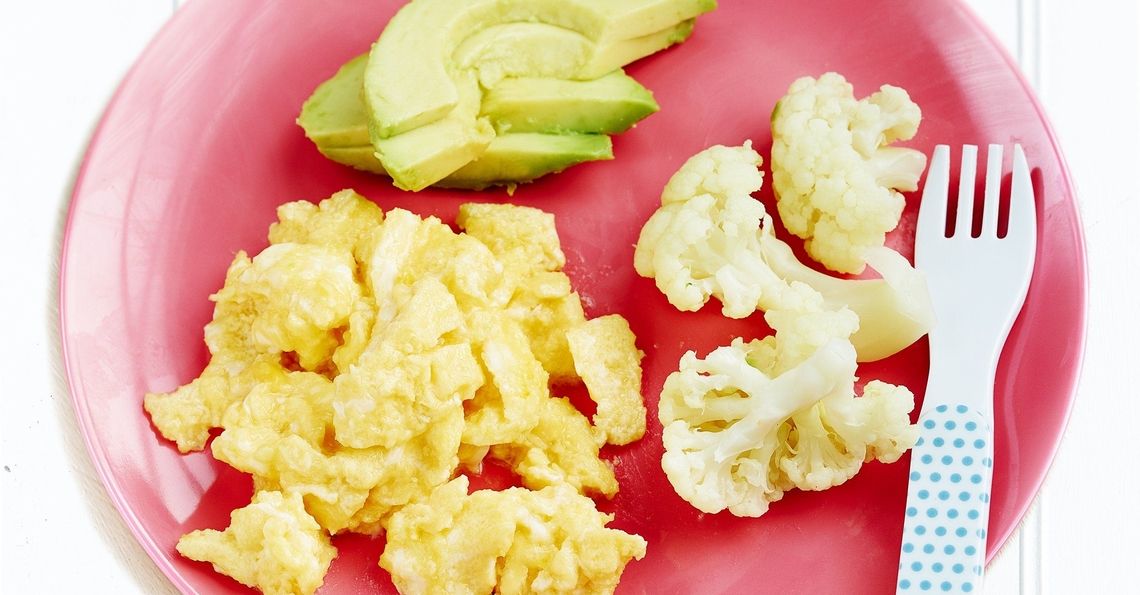 Serves: 1
Prep: 5 mins
Cook: 12 mins
A nutritious meal for toddlers of soft scrambled eggs accompanied by slices of avocado and steamed cauliflower – the vegetables can easily be mashed if that's the way your little one prefers them. The recipe provides high quality protein, vitamins and minerals from the egg, and the other ingredients provide extra nutrients and encourage different tastes, with vitamin C in the cauliflower and vitamin E in the avocado. Suitable from around 12 months.
Ingredients
1 British Lion egg
Knob of butter or cooking oil
4 florets cauliflower
1/4 avocado, peel and stone removed
Method
Bring a small pan of water to the boil and place a colander or steamer on top. Steam the cauliflower for 7 minutes or until completely tender. Allow to cool then mash or keep whole depending on how your baby likes it best.
Mash the avocado. Set aside.
Beat the egg in a bowl or jug. Heat the butter in a pan and add the egg, stirring until the egg has cooked. Serve with the mashed avocado and cauliflower.
Click on the stars to rate this recipe: