Avocado and pepper omelette fajitas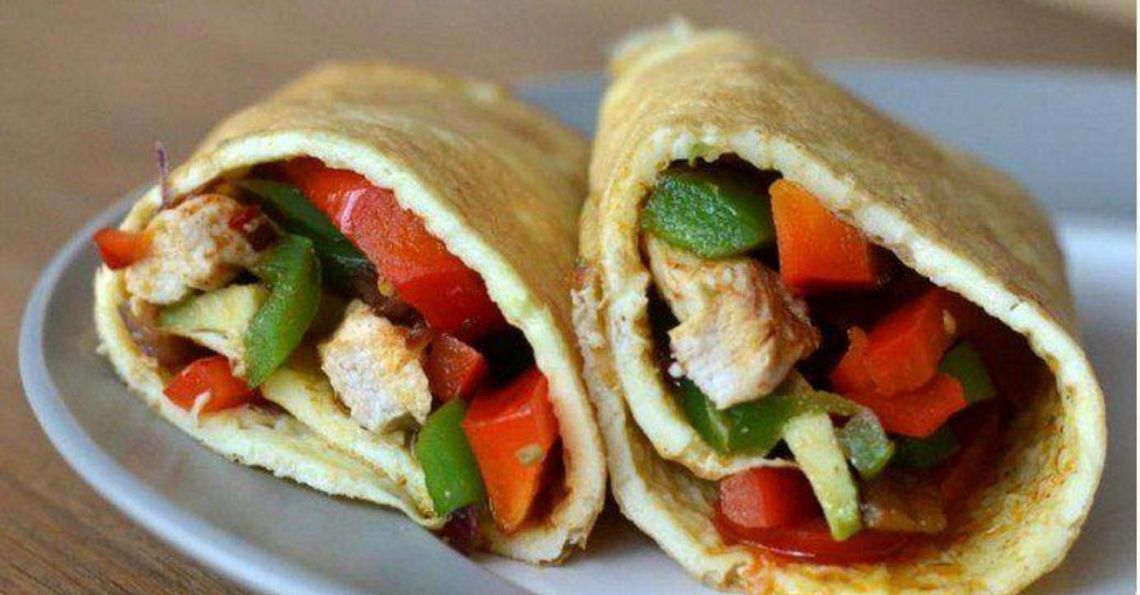 Serves: 1
Prep: 5 mins
Cook: 15 mins
Omelettes are a hearty and tasty dish at any time of day, but turning them into fajitas gives them a whole other edge. Just add succulent, juicy pieces of chicken and creamy avocado slices with spicy chilli sauce for a flavourful taste.
Ingredients
2 British Lion eggs, beaten
Olive oil
1 chicken breast, sliced
1/3 green pepper, sliced
1/3 red pepper, sliced
Half a red onion, sliced
Fresh chilli slices (to taste)
1/2 tsp smoked paprika
Half an avocado, sliced
Method
Heat a non-stick pan and add the beaten egg. Fry over a medium heat until almost set on top, then flip over briefly to cook the other side. Set the omelette aside whilst the rest is cooked.
Heat a little olive oil and add the chicken. Fry until browned and cooked through. Remove the chicken from the pan and set aside.
Add a little more oil to the pan and add the peppers, chilli and paprika. Fry until softened, then add the chicken back into the pan.
Lay the chicken and vegetables across the middle of the omelette you have already cooked. Place the avocado slices on top, and then roll up.
Serve with chilli sauce and/or sour cream.
Recipe courtesy of the www.thecrazykitchen.co.uk/
Click on the stars to rate this recipe: