Bacon and egg cupcakes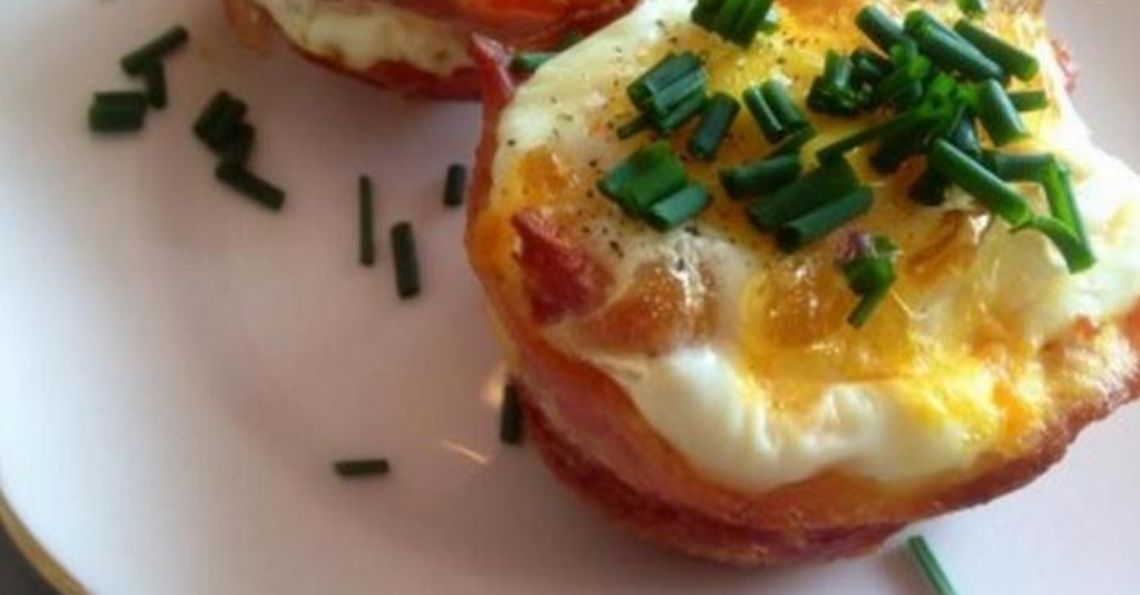 Serves: 4
Prep: 5 mins
Cook: 20 mins
Ingredients
4 slices of streaky bacon (not thick cut)
4 British Lion eggs
4 slices of brown bread
Butter
Cheese (Double Gloucester was used in this recipe)
Chives
Salt and pepper
Method
Preheat your oven to 200C.
Toast your bread, cut into rounds and then butter the round toast.
Cook your bacon until it just begins to colour but is still flexible.
Lightly grease the sides of each cupcake hole and lay a toast round at the bottom, butter side down.
Line the sides of the hole with bacon to create a cup and place a little grated cheese into the bottom of the cup.
Break an egg into each cup and quickly place into the oven.
Bake for around 12 minutes until you have reached your desired level of 'wobble'. Remove from the tray and season with a little ground salt and black pepper and some freshly chopped chives.
Serve immediately.
Click on the stars to rate this recipe: