Chicken teriyaki with egg fried rice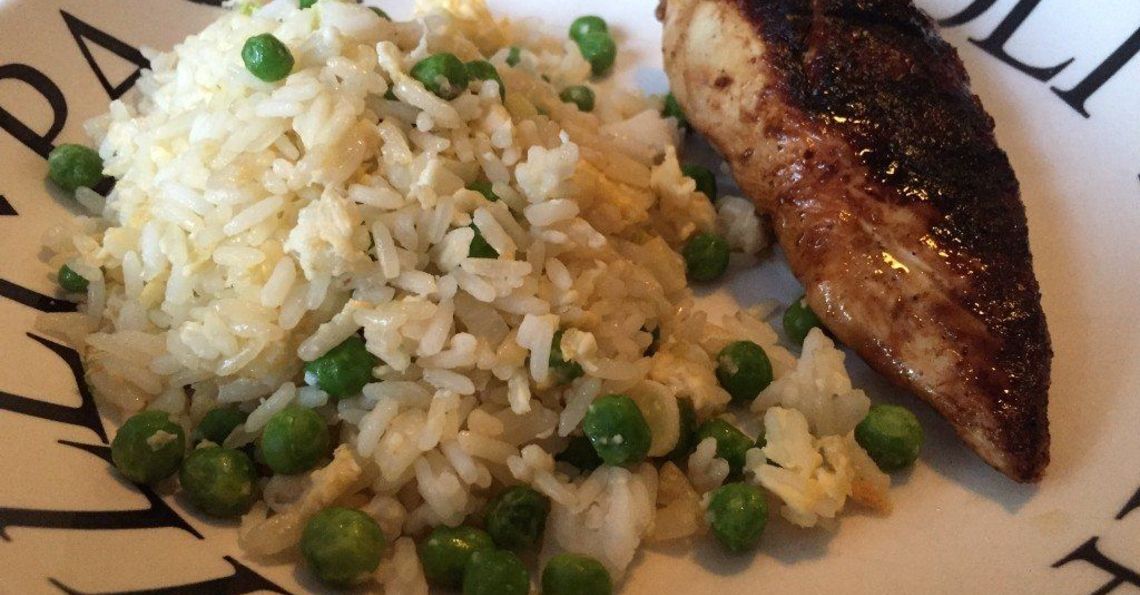 Serves: 2
Prep: 30 mins
Cook: 20 mins
Ingredients
Leftover rice
Spring onions
2 British Lion eggs
2 chicken breasts
Teriyaki sauce
Peas
Oil
Soy sauce
Method
Add a dash of oil to a wok or saucepan, add your cooked rice, peas and chopped spring onions.
Gradually stir in your beaten eggs. Fry for a couple of minutes and add soy sauce to taste.
Marinate two chicken breasts in a couple of spoonfuls of teriyaki marinade for 30 minutes.
Cook the chicken breasts in a griddle pan for 10 minutes until they are cooked through and serve them with the egg fried rice.
Egg fried rice is a great way to use up leftovers and anything else you find that needs using up.
Recipe courtesy of http://www.the-gingerbread-house.co.uk
Click on the stars to rate this recipe: