Chorizo & potato tortilla Española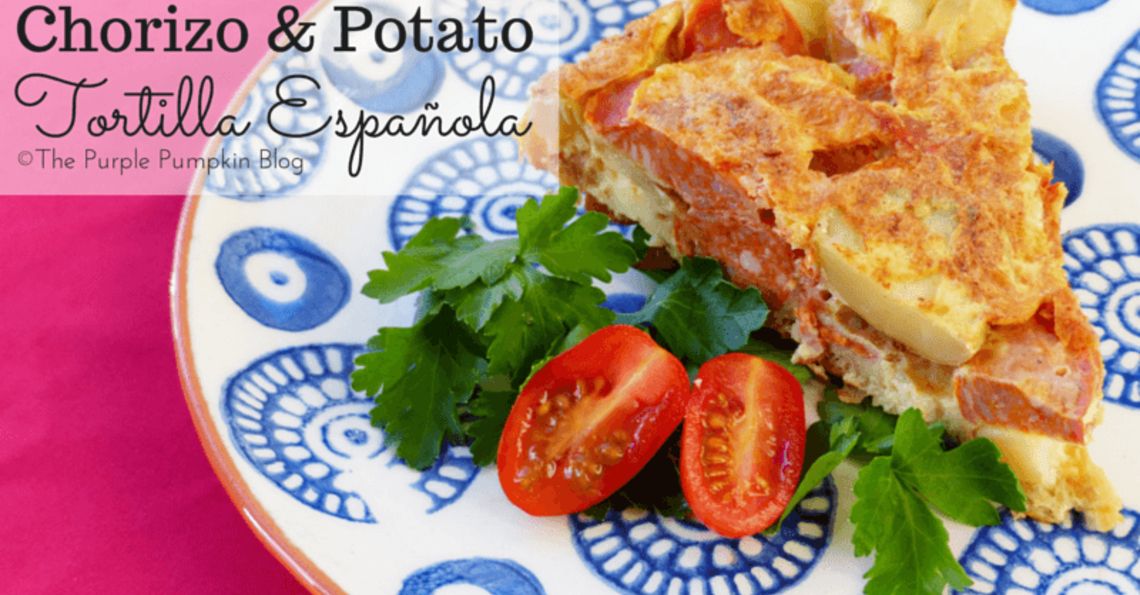 Serves: 4
Prep: 5 mins
Cook: 20 mins
Ingredients
6 British Lion eggs
Salt & freshly ground black pepper
Olive oil
1 white onion, halved and thinly sliced
1 garlic clove, crushed
500g cooked new potatoes, cut into 5mm (approx) slices
400g cooked chorizo, cut into 5mm (approx) slices
Method
In a jug, beat the eggs with some salt and pepper and set to one side.
In a large frying pan, heat a little olive oil and gently fry the onions and crushed garlic until softened and starting to colour.
Add a little more olive oil and add the sliced potatoes and chorizo, stirring for a few minutes to heat everything through.
Spread all the ingredients evenly across the pan in a flat layer and pour over the beaten eggs, ensuring everything is covered.
Cook for a few minutes until the eggs are set - you'll see the sides starting to come away from the pan.
Place under a hot grill to set the top of the tortilla, or if you wish you can flip it over using the pan-plate-pan method to cook on the other side in the frying pan.
Serve hot or cold with a fresh side salad.
Recipe courtesy of www.thepurplepumpkinblog.co.uk
Click on the stars to rate this recipe: