Clementine and pomegranate gin fizz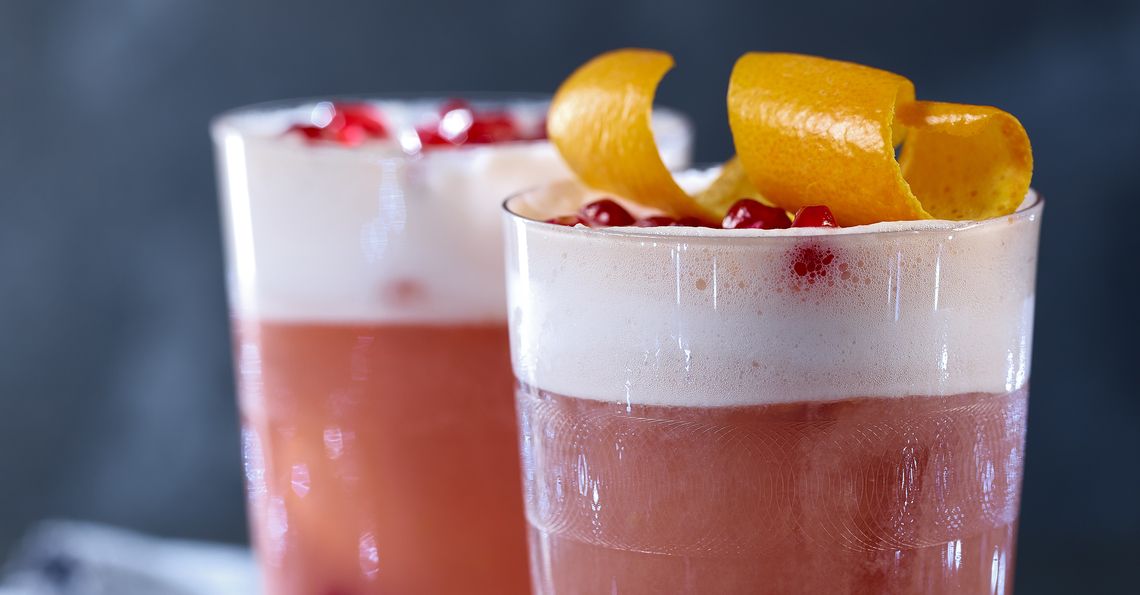 Ingredients
2 clementines or tangerines, quartered, or 50ml clementine juice
Seeds from 1/2 pomegranate (about 50g), or 50ml pomegranate juice
1 tbsp gomme (sugar syrup) or agave nectar
3 x 25ml shots gin
1 medium British Lion egg white
Ice
Soda water
Orange or clementine peel twist (to garnish)
Pomegranate seeds (to garnish)
Method
1.    Mix Clementine and pomegranate in a cocktail shaker until well crushed. Add syrup, gin and British Lion egg white. Shake for a few seconds. Add a few handfuls of ice and shake again for 15 seconds. 
2.    Strain the mixture into two ice filled glasses, pour in a splash of soda water and stir gently. 
3.    Garnish with extra pomegranate and orange twist.
 
Cooks tips
For a non alcoholic version, swap gin for Seedlip, or simply add a sprig of sage to the fruit before mixing
Click on the stars to rate this recipe: