Eggy bread with fruit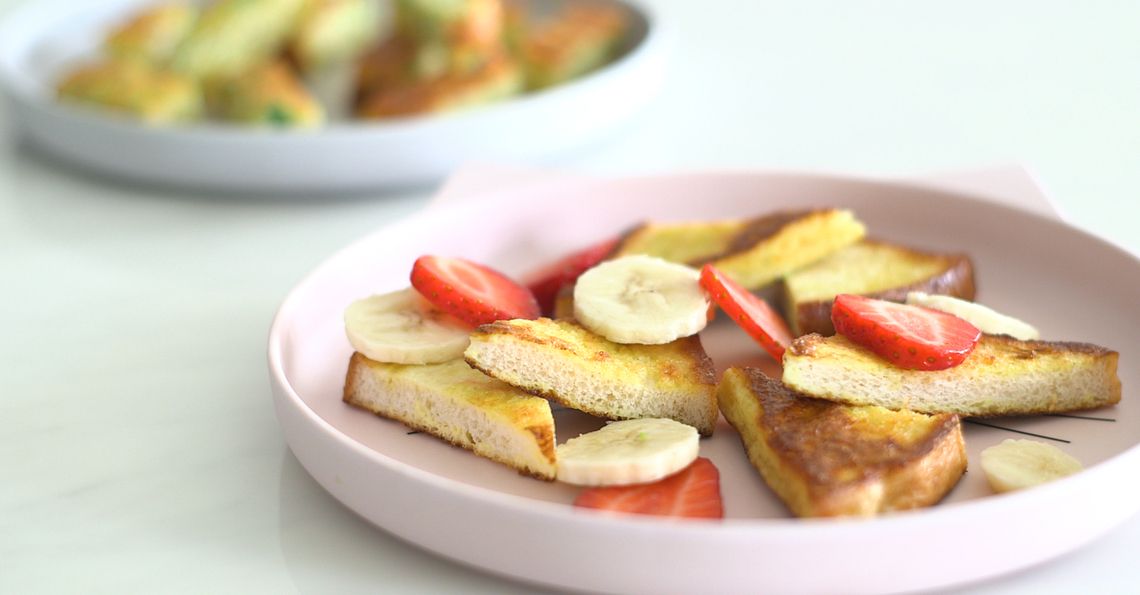 Prep: 2 mins
Cook: 8 mins
Eggy bread is a delicious and nutritious treat for babies to enjoy eating with their fingers. The eggs provide high quality protein, vitamins and minerals and the bread provides carbohydrate with the fruit adding some vitamin C. Suitable from six months.
Ingredients
1 British Lion egg
A splash of full fat milk
A small knob of unsalted butter
1 slice of white bread
Half a banana
2-3 strawberries
Method
Beat the egg and milk in a bowl.
Heat the butter in a frying pan over a medium heat.
Cut the bread in half and dip into the mixture.
When the butter is sizzling, add the bread to the pan and turn down the heat.
Once it's a nice golden colour turn over and cook the other side.
Blot with kitchen paper to remove excess grease.
Slice the banana and strawberries and serve alongside the eggy bread.
Click on the stars to rate this recipe: