Espresso Zabaglione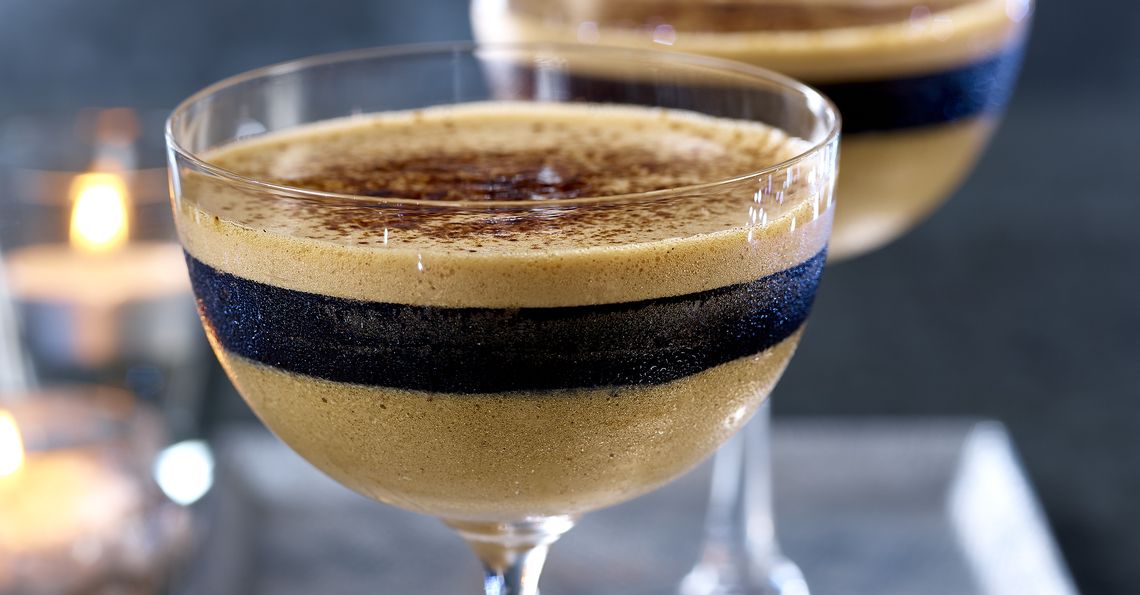 Ingredients
4 medium British Lion egg yolks
2 tbsp caster sugar
4 tbsp marsala
2 tsp espresso powder
1 level tbsp espresso powder
Ice
4 x 25ml shots coffee liqueur
Coffee beans (to garnish)
Method
1.    Chill 4 – 6 martini glasses (depending on how large you want them). In a medium heatproof mixing bowl, use an electric hand whisk to combine the British Lion egg yolks with the caster sugar for a few minutes until pale and light. 
2.    Mix marsala and coffee powder in small jug until dissolved, and slowly whisk this into the British Lion egg yolks until well combined. 
3.    Bring a medium pan (large enough to cup the base of the mixing bowl) a third filled with water to a gentle simmer. Place bowl on top and continue whisking (switch to a balloon whisk if you prefer) for 5-8 minutes until the mixture is thick, and the whisk leaves a trail that holds for 5 seconds once lifted. 
4.    Remove from the heat and divide the zabaglione between the chilled glasses. Chill for at least an hour, or cover and prepare up to a day ahead. 
5.    To serve, place coffee powder in a cocktail shaker and top with 3tbsp boiling water. Fill the shaker with ice and add coffee liqueur. Shake well for 15-20 seconds. Pour gently over the chilled zabaglione, making sure to shake out the creamy coffee foam. 
6.    Garnish with coffee beans and serve with a spoon. 
 
Click on the stars to rate this recipe: