Floating Icebergs cocktail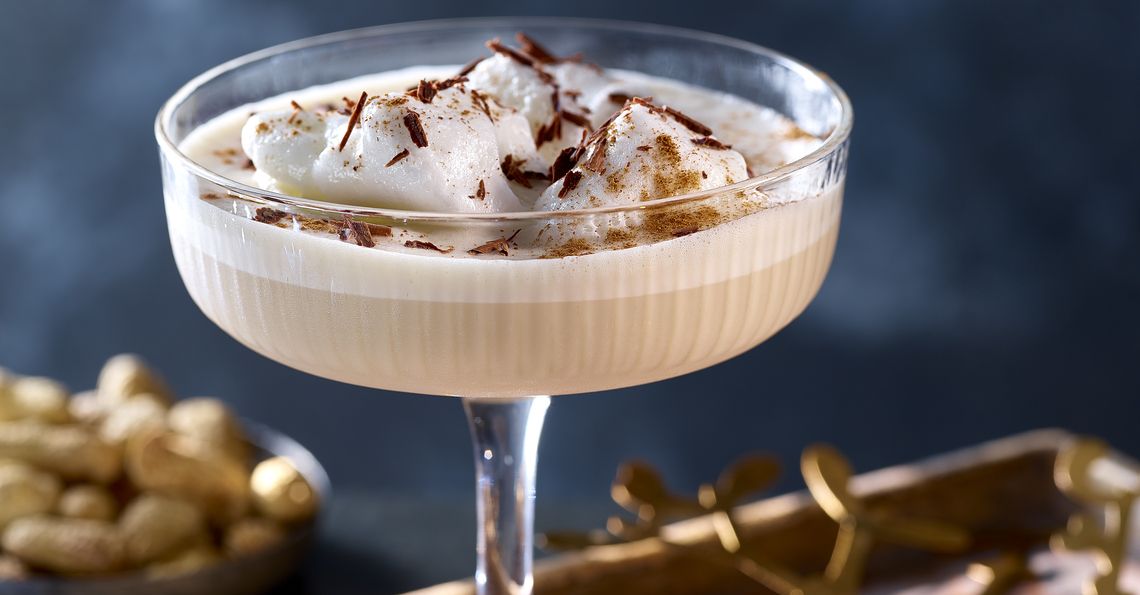 Ingredients
2 medium British Lion egg whites
50g caster sugar, plus 2 tbsp
500ml whole milk
2 tsp vanilla extract or paste
300ml Irish cream liqueur
Ice
Dark chocolate (to serve)
Cinnamon (to serve)
Method
1.    Place British Lion egg whites in a medium mixing bowl. Using an electric hand whisk, beat until they just form stiff peaks. Whisk in the 50g caster sugar, a spoonful at a time, until thick, stiff and glossy. 
2.    Place milk in a medium saucepan, add remaining sugar and vanilla extract, heat gently over a low heat until steam begins to rise.  Drop a few small teaspoonfuls of the meringue into the saucepan, don't worry about making them neat, the rougher the better! Cook for 1 ½ minutes, before gently turning and cooking for a further 1 ½ minutes. 
3.    Using a slotted spoon, transfer the cooked meringues onto a small tray, and proceed with cooking the remaining meringue using the same method. 
4.    Once all have been cooked, allow to cool, then transfer to the fridge and chill for at least 30 minutes, or up to 12 hours ahead. Pour cooking milk into a jug and chill.
5.    When ready to serve, measure 300ml of the chilled milk into a large jug and top with the Irish cream liqueur, add a few handfuls of ice and stir for a min. Pour into 6 wide rimmed glasses and top each with some of the meringue icebergs. 
6.    Garnish with a little freshly grated or shaved chocolate and a pinch of cinnamon.
 
Cooks tips
For a non-alcoholic version: add 100g chopped 70% cocoa solids chocolate to the warm milk after the meringues have been cooked. Gently whisk until smooth. Pour into a jug, topping up to 600ml with fresh milk and chill as per recipe.
Click on the stars to rate this recipe: