Gingerbread flip cocktail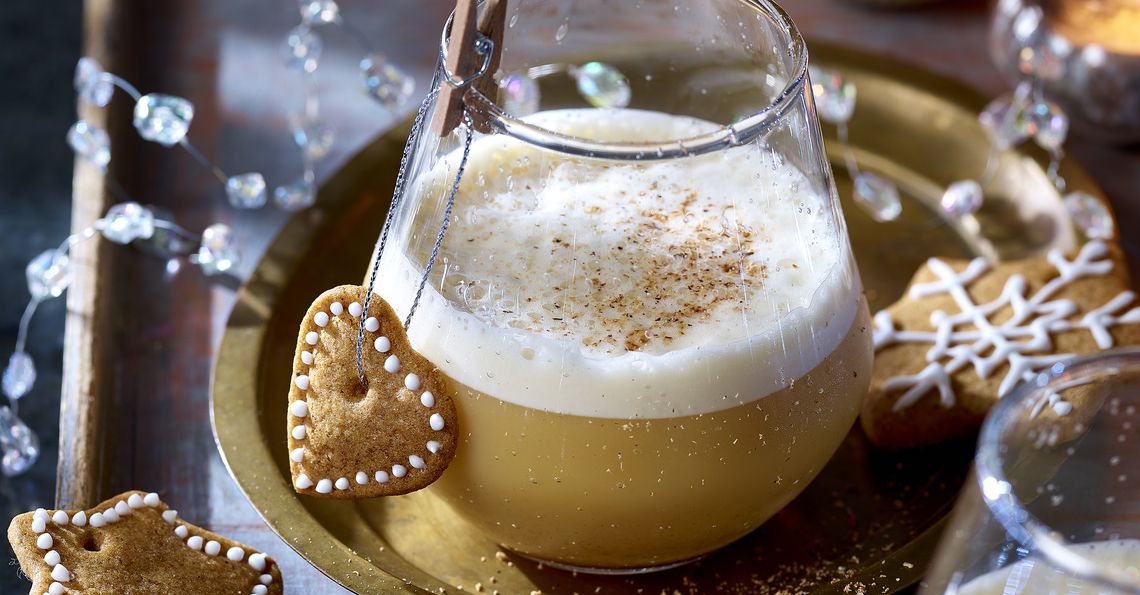 Ingredients
2 x 25ml shots spiced rum
2 x 25ml shots ginger wine
1 tbsp ginger syrup (from a jar of stem ginger in syrup)
1 medium British Lion egg
Pinch ground cinnamon
Ice
Whole nutmeg (to garnish)
Gingerbread biscuits (to serve)
Method
1.    Pour rum, ginger wine and ginger syrup into a cocktail shaker. 
2.    Add a British Lion egg and shake for 10 seconds. Add two handfuls of ice and a pinch of cinnamon and shake for a further 20 seconds. 
3.    Strain into two small chilled glasses.
4.    Grate over a little fresh nutmeg and serve with gingerbread biscuits.
 
Cooks tips
For a longer drink pour over ice and carefully top with a little ginger beer or lemonade. 
Click on the stars to rate this recipe: