Ham and vegetable egg pizza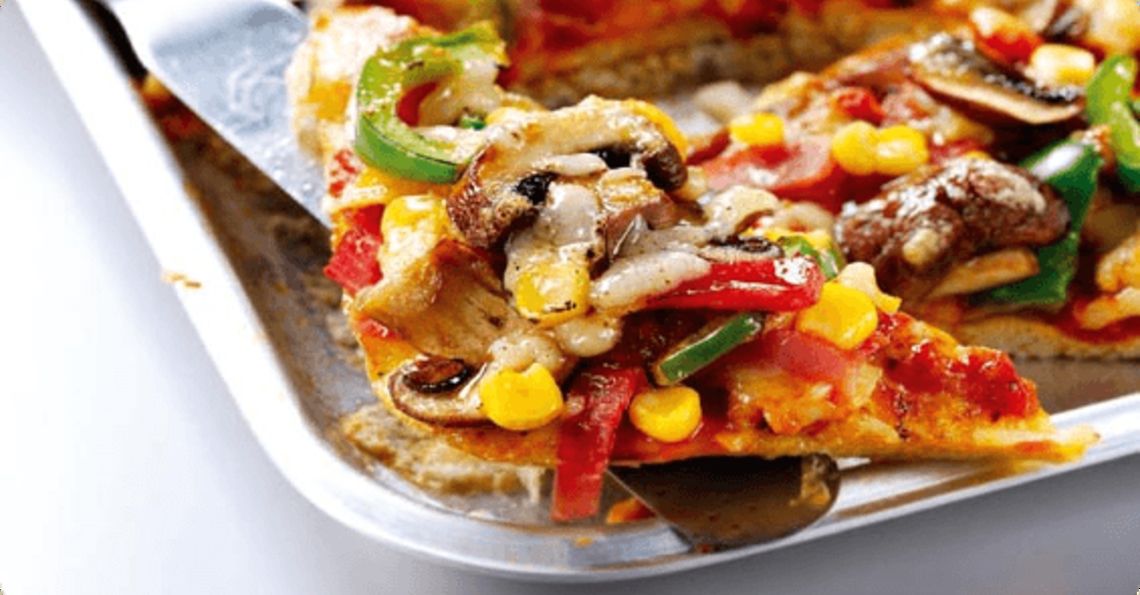 Serves: 12
Prep: 15 mins
Cook: 20 mins
A family feast that is a lot healthier than a takeaway.
Ingredients
4 tbsp olive oil
12 medium British Lion eggs
5ml dried oregano
500ml tomato and herb pasta sauce
200g cheddar cheese, grated
150g sliced ham, chopped
1 green pepper, deseeded and sliced
100g mushrooms, sliced
75g sweetcorn kernels
Method
Preheat the oven to 190C, 375F, Gas Mark 5. 
Pour the olive oil in a large shallow baking tray and place in the oven to warm up. 
Beat the eggs with the dried oregano and seasoning to taste. 
Pour into the hot baking tray and return to the oven to cook for 10 minutes or until set and lightly golden all over. 
Top the egg base with the tomato sauce, cheese, ham and vegetables.  Return to the oven and bake for a further 10 minutes until the top is golden. 
Serve in wedges.
Click on the stars to rate this recipe: