Junior egg fried rice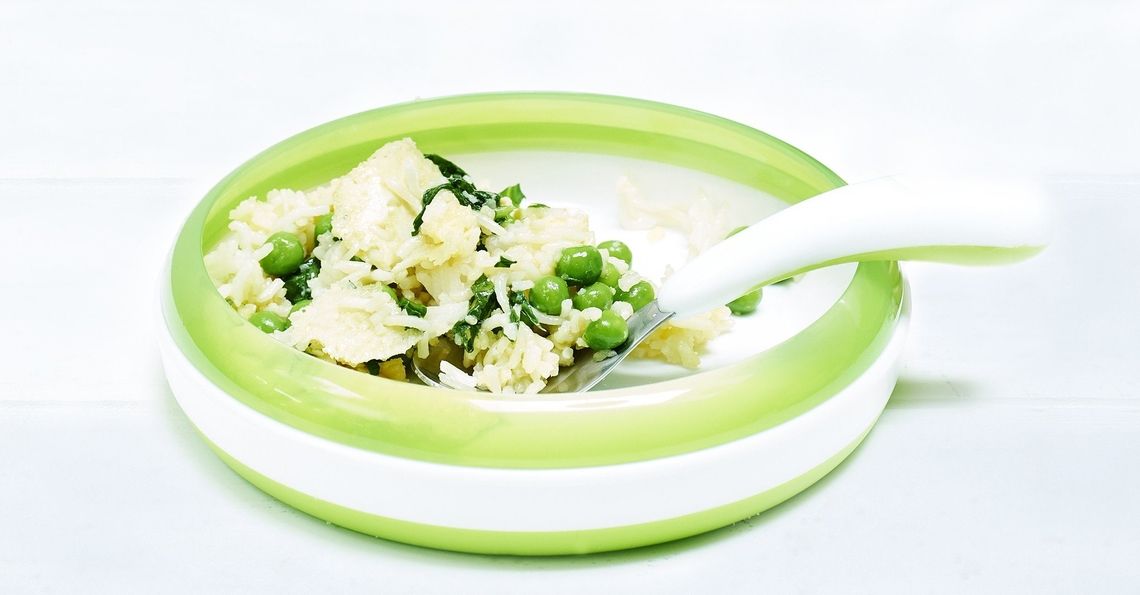 Serves: 1
Prep: 5 mins
Cook: 20 mins
A tasty and nutritious recipe for toddlers to try their first egg fried rice. The egg provides high quality protein, important vitamins such as vitamin D, minerals including iodine, and omega-3 fats. The rice provides carbohydrate and there's some vitamin C and fibre in the peas. Suitable from around 12 months.
Ingredients
1 British Lion egg, beaten
30g basmati rice
30g peas
Handful baby spinach leaves, chopped
Knob of butter or cooking oil
Squeeze of lemon juice
Method
1. Cover the rice with 60ml water. Bring to the boil, then cover and lower the heat almost completely. Leave for 15 minutes without removing the lid.
2. Meanwhile, boil a kettleful of water and pour just boiled water over the peas and spinach through a sieve to wilt the spinach.
3. After the 15 minutes, fluff the rice with a fork.
4. Heat the butter in a frying pan and add the fluffed rice. Turn up the heat and add the beaten egg. Stir with a fork until the egg has cooked then add in the peas, spinach and lemon juice. Serve.
Click on the stars to rate this recipe: