Little egg & ham pies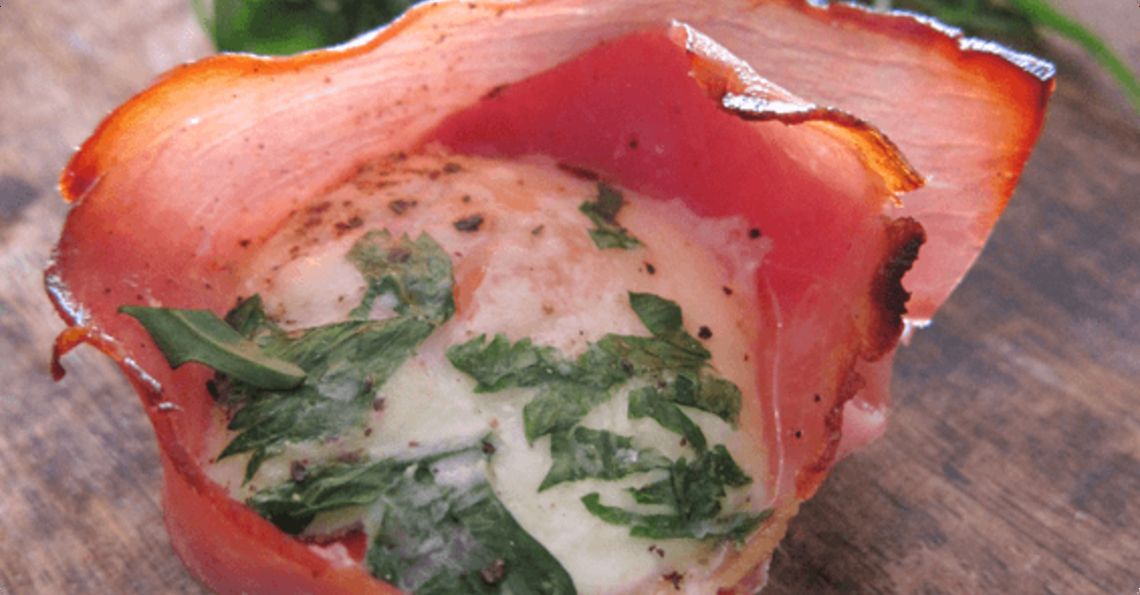 Serves: 12
Prep: 5 mins
Cook: 20 mins
Serve hot for supper, warm for brunch, or at room temperature in a school lunch box or picnic hamper.
Recipe courtesy of celebrity chef Jill Dupleix, for British Egg Week 2011.
Ingredients
1 tsp olive oil or butter
12 large British Lion eggs
12 thin slices of ham, bacon or pancetta
sea salt and pepper
1 tbsp roughly chopped parsley
2 tbsp grated Parmesan
Method
Heat the oven to 180C/Gas 4. Lightly oil or butter each mould of a large-hole muffin tray. Line each mould with a slice of ham, letting it flop out at the top, then break an egg into each hollow. Scatter with salt, pepper, parsley and grated parmesan.
Bake for 20 minutes until the egg is set and starting to shrink away from the sides, and the ham is crisp. Remove from the oven and leave to cool for 5 minutes. Run a knife around each mould to loosen each pie, then remove to a wire tray. Eat warm or cold.
Click on the stars to rate this recipe: