Macaroni egg and broccoli cheese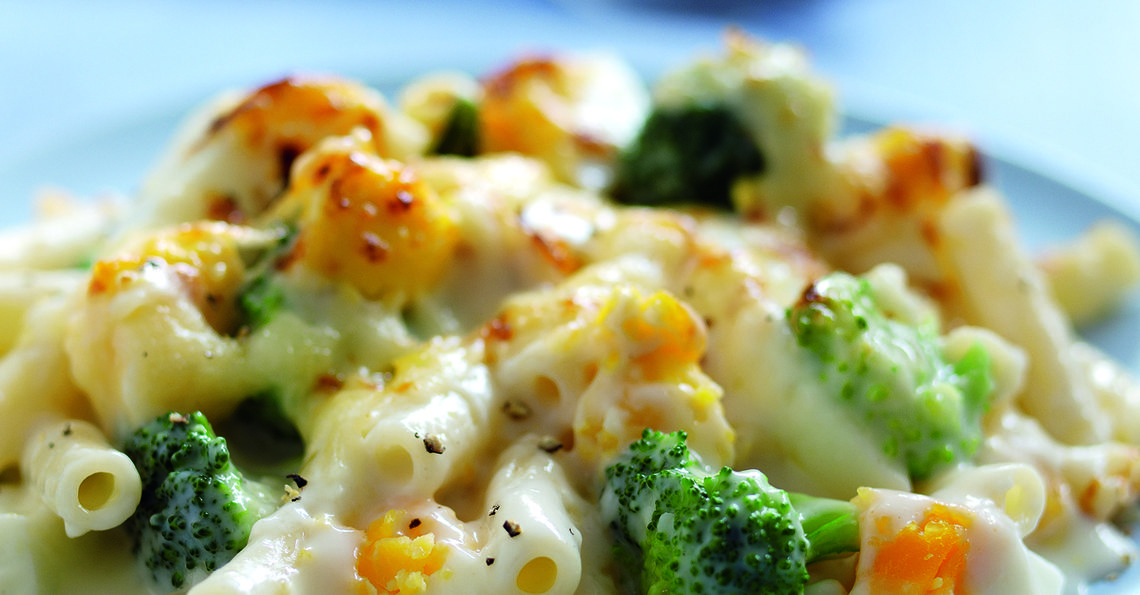 Serves: 4
Prep: 10 mins
Cook: 15 mins
Macaroni egg & broccoli cheese
Ingredients
225g/8oz macaroni
175g/6oz broccoli florets
6 large British Lion eggs
450ml/3/4pt milk
50g/2oz butter
45g/3 tbsp plain flour
Salt and freshly ground black pepper
175g/6oz cheddar cheese, grated
Method
Cook the macaroni in a large pan of salted water for 6mins. Add the broccoli, return to the boil and simmer for a further 6mins or until the pasta and broccoli are tender.
Meanwhile, place the eggs in a medium pan, cover with water and bring to the boil. Simmer for 7mins. Drain the eggs, then rinse in cold water. Tap the shells all over and peel away. Cut the eggs into large chunks.
Place the milk, butter and flour together in a medium pan. Gently heat, stirring with a wire whisk until the mixture boils and thickens. Reduce the heat and cook for 1min. Season to taste and stir in half the cheese.
Drain the pasta and broccoli, then stir into the cheese sauce. Spoon into a heatproof dish, scatter over the remaining cheese and pop under a hot grill. Cook for 3-4mins or until the top is golden and bubbling. Serve immediately.
Click on the stars to rate this recipe: