Marbled eggs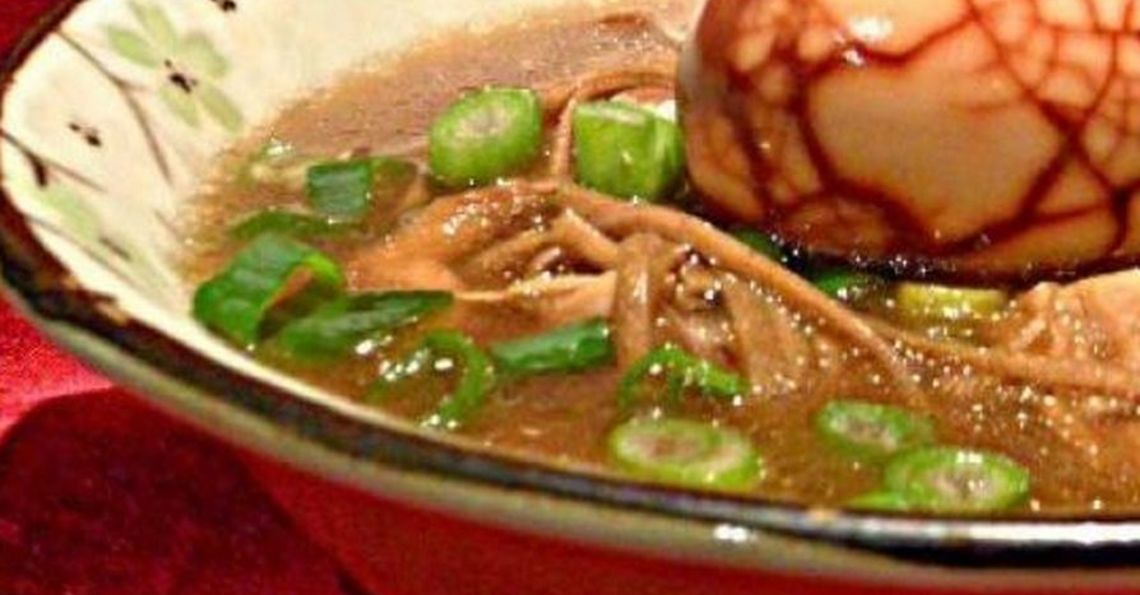 Serves: 4
Prep: 10 mins
Cook: 200 mins
Ingredients
6 large British Lion eggs
3 tbsp pu-erh tea
1 noodle soup kit
1 star anise seed
1 cinnamon stick
1 tbsp sugar
3 garlic cloves
7 slices of ginger
2 tbsp balsamic vinegar
Grated peel of an orange
Grated peel of a lime
Method
Boil six eggs for 10 minutes and then rinse with cold water. Taking a teaspoon, carefully smack it all over the shell, getting a crackled effect (without peeling them).
Place the eggs in a pan with cold water, and add 3 tbsp of pu-erh tea, 1 star anise seed, a cinnamon stick, 1 tbsp of sugar, a couple of garlic cloves and 5 slices of ginger.
Bring the tea with eggs to the boil, reduce the heat and simmer for three hours. Keep an eye on the water level, and add more water for the eggs to be covered.
Add more spices, garlic and ginger as well as a couple of tablespoons of balsamic vinegar, plus the peel from the orange and lemon zest and cook the remaining eggs for another half hour. Let them infuse overnight.
We serve the marbled eggs with hot noodle soup (we used a noodle soup kit which contains noodles, dried mushrooms and sauce). 
Click on the stars to rate this recipe: