Omelette for babies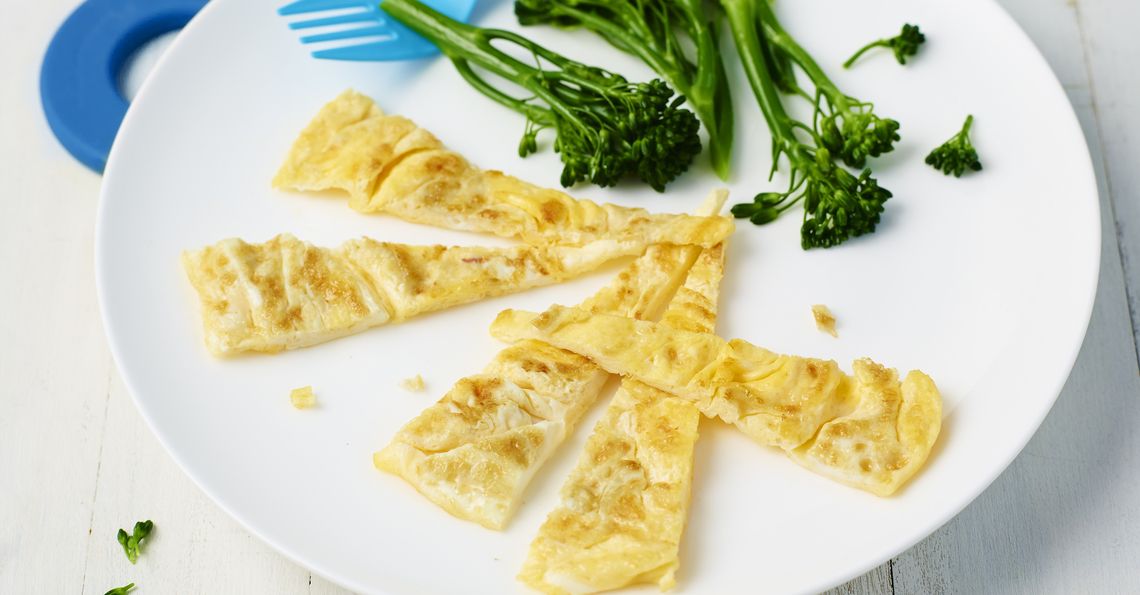 Serves: 1
Prep: 5 mins
Cook: 5 mins
Ingredients
2 medium British Lion eggs
Knob of butter
3 tender stem broccoli
Method
Melt a small knob of butter in a frying pan over a medium heat.
Beat an egg or two in a jug until well combined, then pour over the eggs, turning the pan to spread the egg into a circle.
With a rubber spatula, pull in the edges of the circle, and swirl the pan to even out and cook any remaining runny egg.
When the underside is turning brown and you have no runny egg on top, use the spatula to fold the omelette in half and tip onto a board.
Slice the omelette into small triangles or strips for your baby to hold, or smaller if spoon-feeding.
Serve with cooked broccoli tops.
 
Click on the stars to rate this recipe: