One pan egg ratatouille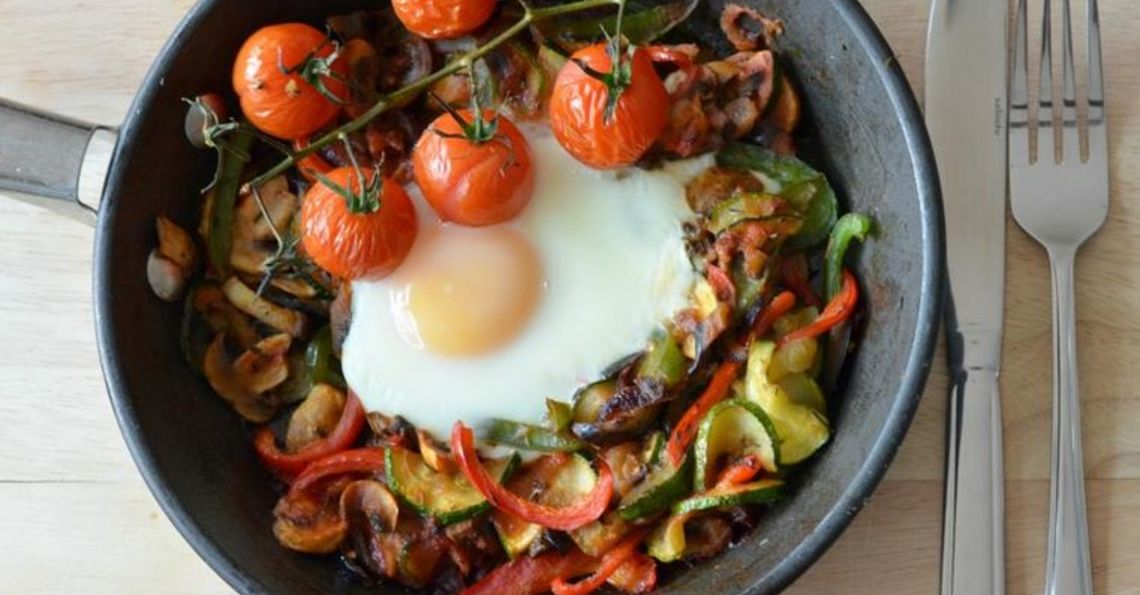 Serves: 1
Prep: 10 mins
Cook: 20 mins
Ingredients
Olive oil
1/2 small red onion, sliced
1/3 courgette, sliced
1/4 red pepper, sliced
1/4 green pepper, sliced
1/4 aubergine, sliced
1 clove of garlic, crushed
1 tsp dried thyme
4 mushrooms, sliced
cherry tomatoes
1 tbsp tomato puree
1 tbsp hot water
1 British Lion egg
Method
Heat a little olive oil in an ovenproof frying pan and add the onion, fry for 2-3 minutes.
Add the courgette, pepper, aubergine, garlic and thyme to the pan and fry for approximately five minutes, stirring regularly.
Add the mushrooms, tomatoes and cook for a further two minutes.
Mix together the tomato puree and water, then stir into the pan.
Make a well in the middle of the vegetables and crack the egg into it.
Place the pan in a preheated 180C oven and cook for approximately 10 minutes, or until the egg is cooked to your liking.
Serve in the pan to save on washing up!
Recipe courtesy of www.thecrazykitchen.co.uk/
Click on the stars to rate this recipe: