Poached egg & fish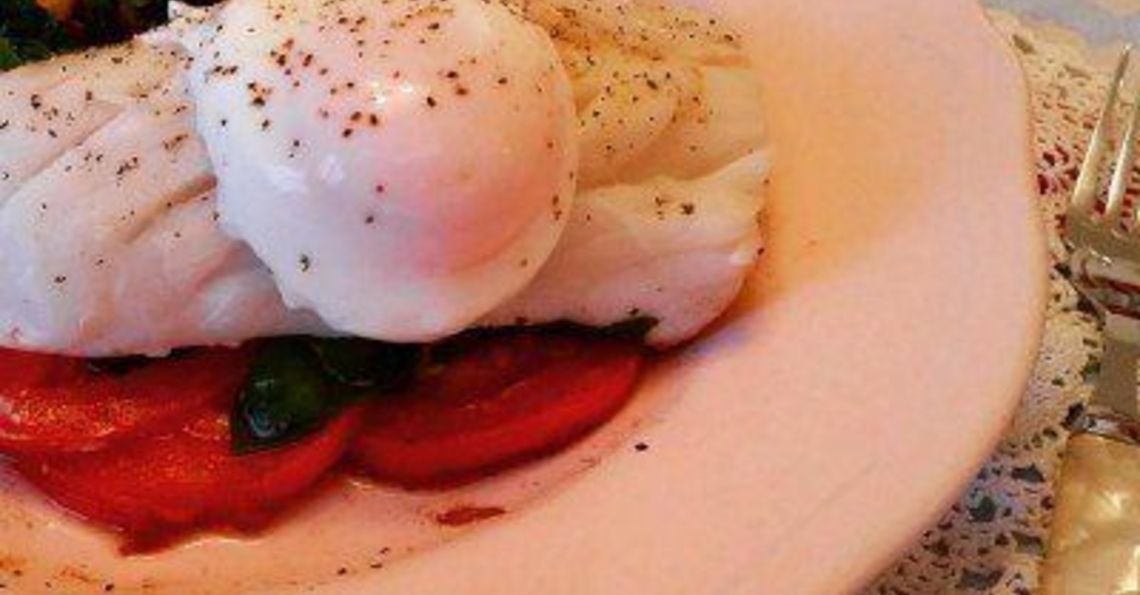 Serves: 1
Prep: 10 mins
Cook: 15 mins
Ingredients
1 portion of fish
1 medium British Lion egg
A handful of basil leaves
1 large tomato
Balsamic vinegar
1 spring onion
Method
Lay out a sheet of greaseproof paper.
Slice the tomato and place in a circle.  Scatter with torn basil leaves.
Drizzle the tomatoes with balsamic vinegar and a little black pepper.
Lay the fish on top of the tomatoes and wrap up in a little parcel by scrunching the ends.
Bake for around 15 minutes at 200C.
To poach the eggs add a splash of white vinegar to a large pan of simmering water.  Crack in your egg and cook for around 4 minutes depending on how you like your eggs.
Serve the fish with a poached egg on top.
Recipe courtesy of www.vintagefolly.com
Click on the stars to rate this recipe: