Poached egg on veggie pasta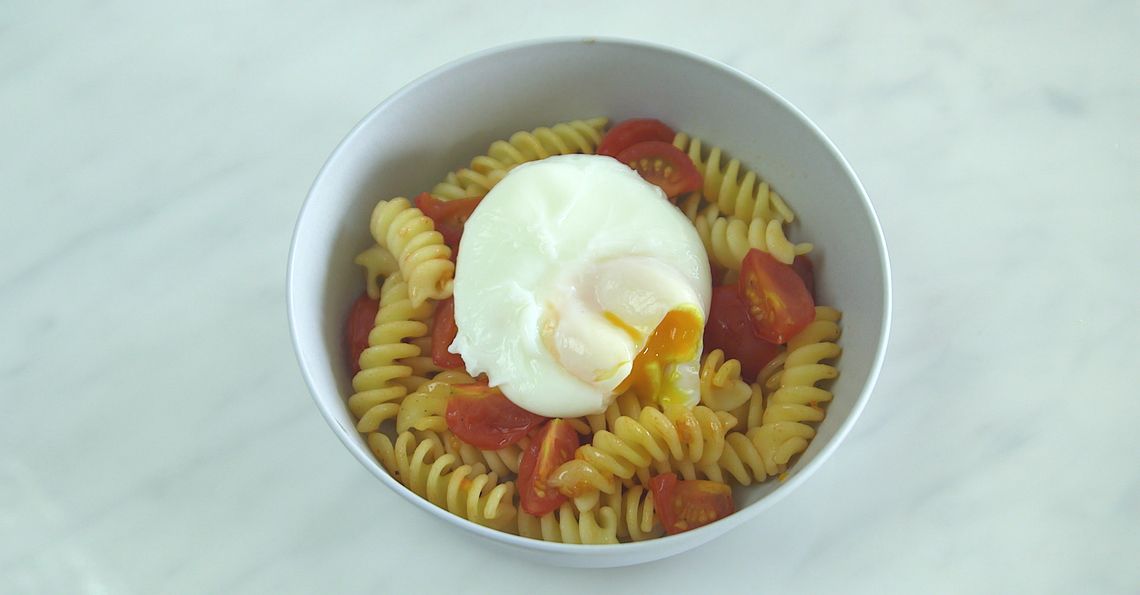 Prep: 1 mins
Cook: 10 mins
A quick and easy egg and veggie pasta meal for babies and nutritionally balanced. There's high quality protein, important vitamins such as vitamin D, minerals including iodine, and omega-3 fats from the egg and the pasta provides carbohydrate and the tomatoes some vitamin C . Suitable from six months.
Ingredients
1 medium British Lion egg
A handful of fusilli pasta
A few cherry tomatoes, quartered
Method
Cook the pasta as per the pack instructions.
Meanwhile, use a deep, large pan to poach an egg. Fill it with plenty of water. Bring the water to the boil and use a slotted spoon to create a whirlpool in the water. Crack the egg into the middle of the whirlpool. 
Let the egg set for 3-5 minutes depending on how runny you want it. You can use a slotted spoon to take it out and lightly squeeze it to test. 
Remove the poached egg from the boiling water using a slotted spoon and place on kitchen paper to drain.
Put the cooked pasta and tomato into the child's bowl and mix, then top with the poached egg and serve.
 
Click on the stars to rate this recipe: