Raspberry and peach sauce pancakes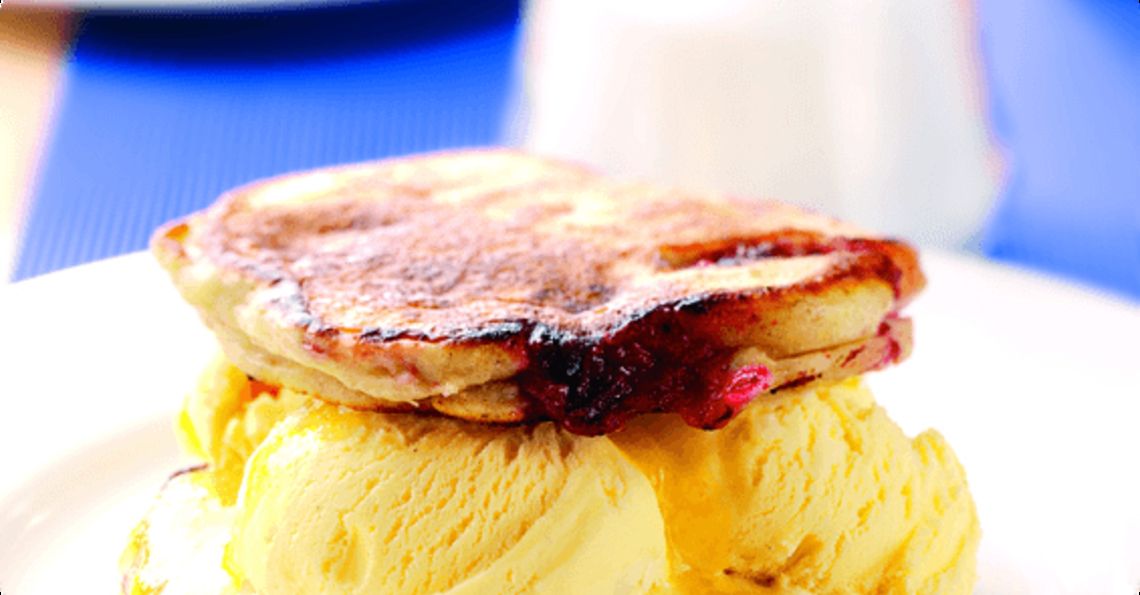 Serves: 4
Prep: 5 mins
Cook: 10 mins
Try raspberries & peach sauce pancakes for a delicious dessert.
Ingredients
2 large British Lion eggs, separated
75ml/3floz milk
100g/4oz self raising flour
4 tbsp caster sugar
pinch of salt
150g/5oz raspberries, thawed if frozen
1 tbsp vegetable oil for frying
1 (411g) can peach slices in juice
ice cream to serve
Method
Place the egg yolks and milk in a large bowl, sift over the flour, caster sugar and salt and mix well. Whisk the egg whites in a clean grease-free bowl until they form soft peaks. Fold into the flour mixture. Gently stir in the raspberries.
Heat a little oil in a large frying pan. Drop two to three large spoonfuls of the pancake mixture into the hot pan and cook for 2 mins until crisp and golden. Turn over and cook for a further 1 min until golden. Transfer to a clean tea towel to keep warm. Cook the remaining batter in the same way to make 8 pancakes.
To make the sauce: puree the peaches and juice in a food processor until smooth. Serve the pancakes sandwiched with ice cream and peach sauce.
Click on the stars to rate this recipe: