Red pepper frittata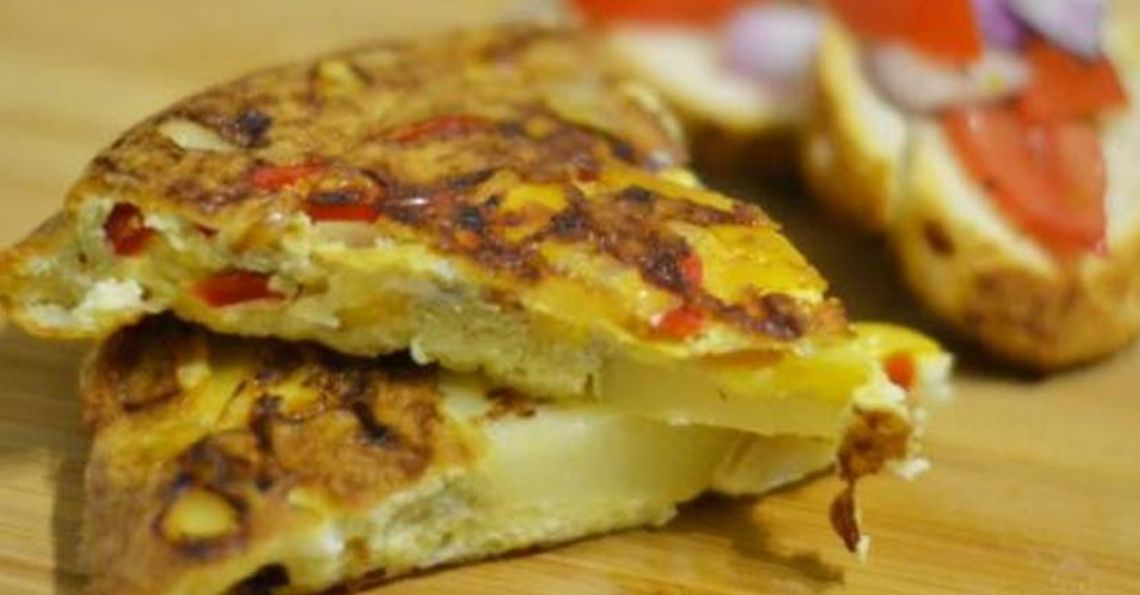 Serves: 2
Prep: 10 mins
Cook: 15 mins
Ingredients
6 medium British Lion eggs
1 large red pepper
1 small white onion
2 new potatoes
1 large handful of Gruyere cheese or mature Cheddar cheese
Salt and pepper to season
Method
Pre heat the oven to 200C.
Slice the new potatoes into discs and boil in a pan until soft (you should be able to put a knife through them easily).
In the meantime finely chop the onion, grate the cheese and prepare the peppers. 
Whisk the eggs and season with a pinch of salt and pepper.
Heat a small amount of oil in a frying pan with a metal handle (very important). Cook the onions and peppers on a medium to low heat for around five minutes or until soft.
Once the potatoes are soft, drain and add to the pan, arrange them so they are evenly spaced.
Immediately add the eggs and sprinkle over the cheese. Allow to cook for a few minutes, and then place the pan into the oven to cook through. This should take no more than five minutes; the top should be golden brown.
Carefully remove from the oven (remember the metal handle) and leave aside for a few minutes to give the frittata time to settle, and then slowly turn it out onto a plate.
You can either eat it hot or cold and it is perfect served with a tomato and red onion salad. It's well worth a try and only takes 25 minutes to prepare.
Recipe courtesy of http://mytwomums.com
Click on the stars to rate this recipe: