Roasted pepper tortilla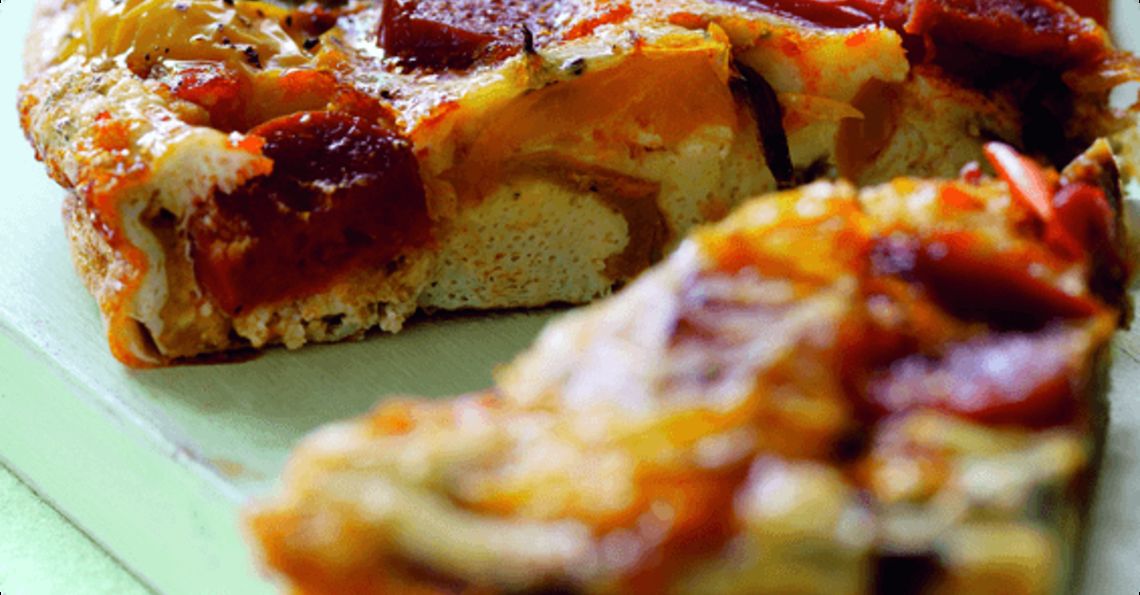 Serves: 4
Prep: 10 mins
Cook: 30 mins
A tasty recipe that's under 300 calories per portion.
Ingredients
1 each red, orange, yellow and green pepper, deseeded
1 red onion, peeled and sliced
2 tsp olive oil
50g chorizo sausage, sliced
8 large British Lion eggs
salt and freshly ground black pepper
Method
Preheat the oven to 200C/Fan 180C/Gas Mark 6. Cut each pepper into about six large pieces. Place the peppers, onion and oil in a large roasting tin and toss together. Roast for 15-20 mins or until tender and charred at the edges.
Lightly oil a 23cm/9 inch non-stick round tin with baking parchment. Scatter the roasted vegetables over the base of the prepared tin and stir in the chorizo.
Beat the eggs, add seasoning and pour over the vegetables and sausage. Bake in the oven for 15 mins or until the top is golden and the eggs are set. Leave to cool slightly, before cutting into wedges and serving warm.
Click on the stars to rate this recipe: